10 Tips for Preventing Water Damage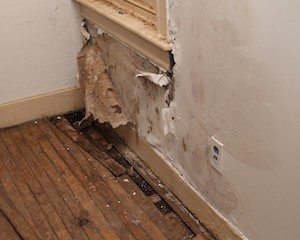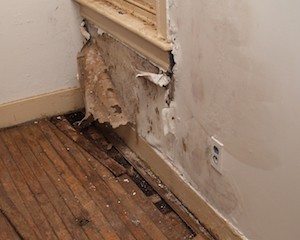 Did you know that water damage is the leading cause of insurance claims in multi-family buildings? Whether you own a co-op or condominium building as a rental property or you live in a single-family brownstone, the following tips can help you protect your investment from water damage:
Check exterior plumbing fixtures. Plumbing that goes through an outside wall may freeze in cold climates, like here in the Northeast; similarly, pipes may burst. Shut off the valves to outside water lines and drain any water before cold weather arrives.
Use water pans. Water-bearing appliances such as washing machines, hot water heaters and air-conditioning units should have pans underneath them, especially when these systems are located in or above finished living areas. Check the pans for signs of leaks.
Look under the sinks. Check the areas under kitchen and bathroom sinks for leaks and signs of water.
Inspect systems regularly. Conduct a visual inspection of the HVAC system, which should have a tag or sticker with recent service dates. Also, keep an eye on hot water heaters; these appliances should be replaced every 10 to 13 years. The manufacture date will either appear on a date stamp or in the first four characters of the serial number (month and year).
Maintain and test sump pumps. To ensure proper operation, test the sump pump by pouring five gallons of water in the sump hole. Make sure that these systems have a battery backup in case of a power outage.
Inspect caulking around bathroom fixtures. Replace missing or loose caulk to prevent water seepage.
Check grout in tile. Grout will deteriorate after years of use, allowing water to trickle between and behind the tiles. Re-grout any areas with cracked or missing grout to prevent water damage and/or mold.
Search for water stains. Check ceilings, walls and floors for water damage, paying special attention to areas near plumbing fixtures and water-bearing appliances. Shining a bright light on these surfaces can help reveal imperfections.
Inspect the roof. Look for worn or curled shingles on the roof, and check for rust and corrosion around the chimney cap.
Check windows and doors. Conduct a visual inspection of the sills and moldings around windows and doors. Search for any signs of water damage or other deterioration, such as cracking.
Many insurance policies exclude water damage from floods and sewer backups. These protections are standard here at City Building Owners Insurance.
Please contact us today at 877-576-5200 if you have any questions about your policy or coverage. And if you have any tips that we've missed, please share below in the comments.