2020 Insurance Fraud Hall of Shame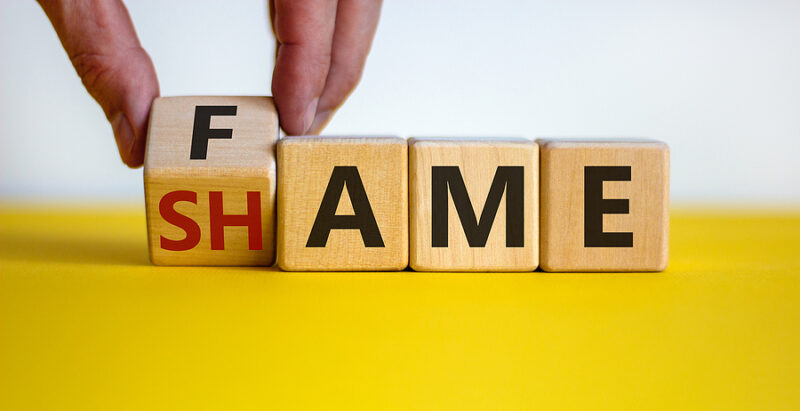 Falsely accusing restaurants and grocery stores of sickening their family for six-figure insurance payouts. Recruiting homeless people to stage accidents to collect big payouts.
Insurance scammers are nothing if not inventive. But whether they burned down old houses they claimed were filled with valuables or traded drugs for sexual favors, every member of the 2020 Insurance Fraud Hall of Shame has one thing in common: they all wound up in jail.
According to the Coalition of Insurance Fraud, these were 10 of the year's biggest fraudsters.
Home Is Where the Fraud Is
Patrick Wayne Bronnon and his gang bought rundown old homes throughout southeast Texas through straw buyers. Then, they purchased large insurance policies that claimed the homes were updated and filled with expensive personal possessions.
Next, they flooded or torched the houses. Sometimes they switched things up by staging fake burglaries. Bronnon earned himself a real sentence of 78 months in federal prison.
Fake SEAL Scams VA
Richard Meleski was quite the hero, outlining the 18-hour hostile takeover that left him seriously injured while serving as a Navy SEAL in Beirut, Lebanon. His Silver Star only added to the story.
Claiming PTSD and numerous injuries, he received a six-figure payment from the Veterans Administration, as well as free medical treatment. During the time he claimed to be in the military in Beirut, he was actually in New Jersey, setting fire to homes. He was convicted four times and now awaits up to 68 years in federal prison when he's sentenced.
Rehab Mogul
Christopher Bathum called himself the Rehab Mogul, giving drugs to female addicts in his treatment centers and fraudulently billing insurers for tens of millions of dollars.
The justice system had another name for him: felon. He received almost 53 years in state prison for sexual assault and another 20 years for insurance fraud.
Wired Up
When the North Carolina insurance commissioner started investigating Greg Lindberg's shaky insurance empire, the self-made billionaire offered the commissioner a $2 million bribe.
The commissioner went to the FBI, who had him wear a wire to record Lindberg's offer. The result was more than seven years in federal prison.
Medicare Malpractice
Carl DeBrodie was born with a severe developmental disability that left him unable to speak, but he was known for his happy, frequent smile. At least, until his caregiver, Sherry Paulo, saw financial opportunity.
The manager of Second Chance Homes began forging medical records, while denying him food and medical care, moving him into her home, and starving him to death while billing Medicaid for almost $107,000. When he died, she hid the body in a cement-filled trash can in a storage shed. Her unimaginable cruelty resulted in a federal prison sentence of over 17 years, as well as a six-figure fine.
Doc Con
Dr. Jorge Zamora-Quezada built a $325 million empire by diagnosing healthy patients as arthritis sufferers, pumping them full of expensive chemotherapy treatments that resulted in years of pain, suffering and, in some cases, death.
While his patients paid the price, he shuttled among his luxury properties in his Maserati and private jet, both emblazoned with his initials. He hid forged medical records, some from patients as young as 13, in a rundown barn. The "good doctor" is awaiting federal sentencing.
Glam Scam
Because insurers won't usually pay for elective, cosmetic surgery, Dr. David Morrow forged medical records so tummy tucks became hernia repairs and nose jobs were billed as deviated septums. He also stole patients' identities and billed for surgeries that never occurred.
While many of his patients were subjected to years of pain from botched surgeries, he and his wife fled to Israel with $50 million. Israel sent him back to the U.S., where he's now serving a 20-year sentence.
Rap Racket
Up and coming rapper Young QC (Qaw'mane Wilson) wasn't becoming rich and famous fast enough to suit him, so he found a shortcut. He had his mother murdered for her savings and life insurance policy.
Wilson wound up trading his guns, drugs, gold chains and Ford Mustang for a 99-year prison sentence.
Slip-and-Fall Scam
A crime ring led by Bryam Duncan recruited hundreds of homeless and low-income New Yorkers to stage bogus slip-and-fall accidents in front of businesses throughout the city. Not satisfied with the fake insurance claims, he persuaded many to get unneeded surgeries as well, netting almost $32 million in the process.
The crime ring grew too large to keep the operation a secret, and he's now in federal prison for 80 months.
Fake Food Poisoning
For four years, Jacqueline Masse trolled grocery stores and restaurants by falsely claiming she and her adult children had become seriously ill from their food. Her fake claims and forged medical records resulted in six-figure insurance payouts, as well as an 18-month prison sentence and a requirement that she pay back the money.