4 Ways to Prevent Dog Bites and Aggressive Behavior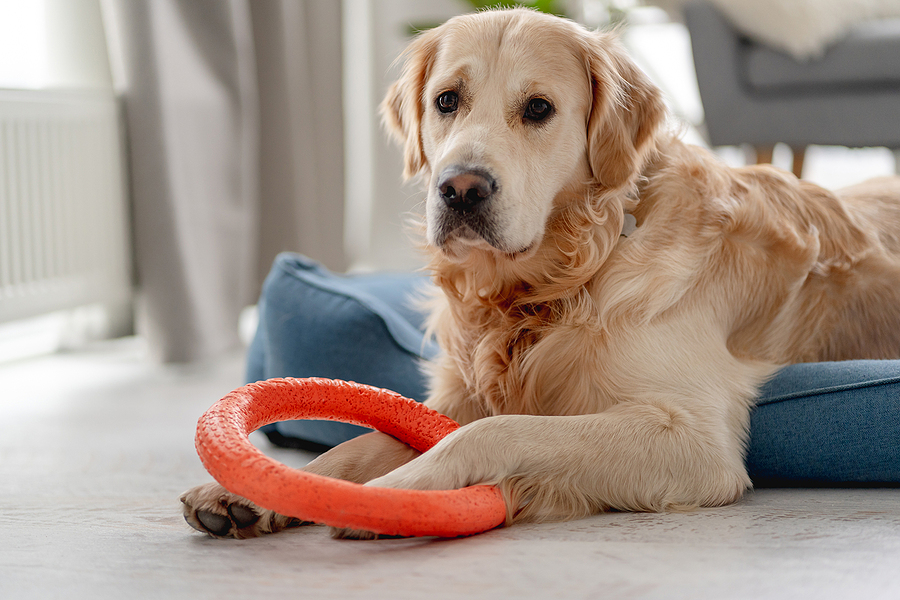 Pandemic pups need our help. As more owners return to daily routines outside the home, many of these pets are facing a significant disruption in their lives. The American Veterinary Medical Association (AVMA) predicts that the resulting canine stress could lead to a sharp increase in dog bites and other injuries over the next year.
The good news is that most dog bites are preventable. According to the AVMA, homeowners can reduce the risk that their dog will bite someone, avoiding one of the most common and expensive homeowners insurance liability claims.
COVID's Impact on Dog-Related Injury
Dog-related injury claims made up 33% of all homeowners insurance liability claims paid out in 2021. Many dogs who bite are considered by their owners to be gentle and well-trained, but, as noted by the AVMA during National Dog Bite Prevention week, any dog might behave aggressively when stressed, provoked, injured, or threatened.
Compared to the previous year, March 2020 saw a 21.6% increase in dog bites as dogs transitioned abruptly to what would become the "new normal," with more people staying inside the house all day, decreased socialization with other dogs, and fewer social interactions with other humans in public. Thousands of dogs adopted during the pandemic had limited real-life experiences interacting with people outside their own household.
According to the Insurance Information Institute (III), the average dog bite-related homeowners insurance claim payout increased in March 2020 by 7.1% to $50,245. Since dog bites are often accompanied with other injuries stemming from hard falls and multiple attacks, claims cover costs beyond the treatment of a single bite. Children, the elderly, and cyclists are the most likely to sustain severe injuries.
Tips for Preventing Dog Bites
As more owners return to work, dogs may begin experiencing separation anxiety that prompts more aggressive behavior. Follow these tips from the AVMA to reduce the chance your pup will bite someone before it adjusts to a post-pandemic routine:
Schedule routine veterinary checkups: If a dog is in pain, it is more likely to bite, regardless of how gentle it is. Make sure your dog stays healthy and keeps up with prescribed veterinary appointments.
Watch for signs of stress and reward good behavior: Interacting with other dogs at a dog park or a walking trail can induce anxiety, especially if your pup hasn't spent much time around other dogs in months. Build up frequency of interactions and outside training gradually so that you can watch for signs of stress. Provide rewards after successful sessions.
With permission of attendees, bring your dog to small gatherings: Slowly and safely reintroduce your dog to small gatherings of people so they can get used to being around larger crowds of strangers.
Encourage children to stay away from your dog (or any dog) while the owner is not present: Warn children in your community to avoid approaching any dog who is sleeping, eating, resting with puppies, playing with a toy, or is visibly sick or injured.