A Peek at Celebrity Insurance Policies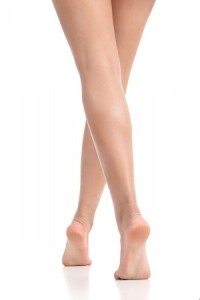 Lloyd's of London has long been famous for extending its specialty insurance coverage to celebrities and their body parts. Back in the 1930s, Jimmy Durante insured his distinctive nose for $140,000, and Betty Grable insured her legs for $1 million in the 1940s.
Below are some more recent examples of highly valued celebrity assets covered by celebrity insurance policies:
Keith Richards has insured his hands for $2 million, although some reports say the coverage specifically protects his notorious middle digit.
Legendary rocker Rod Stewart has allegedly insured his voice for $6 million.
Actor Daniel Craig, who performs his own stunts in the Bond films, insured his body for $7.7 million when filming "Casino Royale." He increased the coverage to $9.5 million for the sequel.
Jennifer Lopez reportedly has a $27 million policy on her famous derrière.
Julia Roberts has insured her trademark smile to the tune of $30 million.
The Lord of the Dance, Michael Flatley, is said to have insured his legs for more than $39 million. (Quite an increase from the days of Fred Astaire, whose legs were insured for $75,000 each.)
Statuesque singer Taylor Swift has insured her legs for a cool $64 million.
Soccer player Cristiano Ronaldo has insured his legs for $144 million (more than double the $70 million policy reported for David Beckham, although some estimates put Beckham's coverage as high as $195 million).
We hope you enjoyed these fun tidbits about celebrity insurance policies from the insurance world.
While we can't insure against damage to your favorite body part here at City Building Owners Insurance, we can make sure your building receives the right coverage at the best price. Please call us today at 877-576-5200 if you have any questions, or leave a comment below.