Do You Qualify for Landlord Discount Insurance?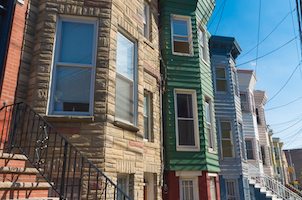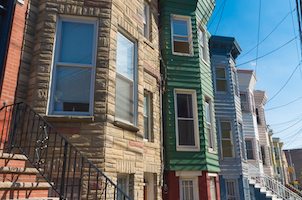 Landlords of small multi-family buildings in the greater New York City area are saving money on insurance, without sacrificing coverage. In fact, this landlord discount insurance program offers added convenience, including online payments and interest-free financing.
General Qualifications
Several months ago, a new A+ rated insurance underwriter entered the New York market. We've been introducing the program to new and existing clients that meet their profile, and here's what we're finding:
Sweet Six. The properties in their "sweet spot" (translation: getting the best discounts) seem to be two- and three-story buildings with six units. Both brick and frame construction qualify.
Life Safety. Properties need to meet life safety requirements. For buildings three stories or less, up to 15 units, this means having fire escapes or a second exit.
Location. Building owners in New Jersey, Brooklyn and Queens are seeing the biggest savings. The owner of a three-story, six-unit apartment building in Jersey City lowered the insurance premium from $5,900 to $3,755—more than 36% savings. A similar property in Manhattan reduced the annual premium from $5,567 to $4,215, a 24% discount.
Notable Exceptions
At the same time, the above guidelines are only guidelines. We've also seen the following exceptions:
Larger buildings can realize even larger savings. For instance, the premium on a three-story, 12-unit apartment building dropped from $9,537 to $4,254—more than 55% in savings.
The program also extends to mixed-use properties that meet life-safety standards. Buildings with four or more stories require a sprinkler system, in addition to two means of egress.
Some commercial properties are also saving money with this program. A medical office building in the Bronx was paying annual premiums of $7,700; today, those premiums have plummeted to $2,995 a year.
After six months, this new landlord discount insurance program is paying off well for qualifying properties.

If your property has life-safety features or you own a small mixed-use or commercial building, give us a call or request a quote. We love helping people save money.