COVID Evictions and Landlords' Rights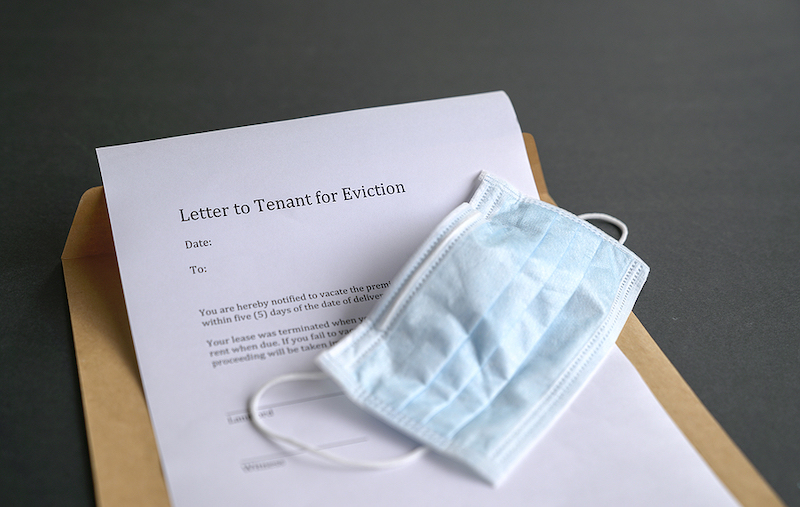 The following article is a guest post by Janet Nina Esagoff, Esq.
The New York City housing laws, which underwent a sea change in June 2019 in favor of tenants, have been regularly updated and amended in response to the COVID-19 pandemic, creating additional havoc and hardships for New York landlords.
Currently, New York landlords are able to send out demand letters, notices to cure, and notices to vacate, even filings in NYC Housing Courts. However, due to the eviction moratorium promulgated by Governor Cuomo, evictions are "stayed" through May 1, 2020. In the overwhelming majority of cases, landlords are not able to get a court date for a hearing or get in front of a judge. With respect to nonpayment actions, eviction may not happen at all, but the landlord may seek a money judgment for rental arrears. With holdover actions, however, evictions will proceed and be completed with warrants of eviction and judgment of possession in favor of landlords. The main question is, how long might that take? With mechanisms like orders to show cause bringing tenants back before the judge, coupled with general delays, "summary" proceedings could take well over a year, even without COVID-19 considerations in play.
Due to public policy considerations, landlords are often deemed to be like the old land barons. They share the brunt of society's problems when it comes to housing the poor and indigent.  The government could not handle the very serious crisis of homelessness if every eviction were completed and if every landlord had the luxury of summarily bringing their cases to trial. Now, the concern is twofold—that people impacted by the pandemic would be evicted, forcing them into shelters and further risking the spread of COVID-19.
As a result, settlements are highly encouraged, especially where legal aid helps tenants who cannot afford attorneys. Once motion practice is underway, it is often best, as a business decision, for landlords to cut a deal with a non-performing tenant, most especially where there is term left on a lease.
The Wall Street Journal has reported that New York City apartment tenants are more than $1 billion in debt from missed rent payments during the pandemic. The debt figure is the most recent indicator that unemployment benefits and federal stimulus packages have so far been inadequate to alleviate the growing financial burden of missed rent payments across thousands of city households. Both landlord and tenant advocacy groups have lobbied heavily for more government rental assistance during the pandemic.
Some landlords are faced with eviction themselves. Take the case of Shawna Eccles, a young landlord who is currently homeless due to the unjust NYC housing laws. While trying to evict her defaulting tenant, she ran out of funds to live on, since she had to keep up with mortgage payments, her utility bills and property taxes. Due to loss of rental income, she was unable to afford her daily living expenses, even while her tenant allegedly owed close to $15,000.00 in back rent and purchased a new car during the COVID-19 pandemic. It seems pretty cut and dried, but due to the stay until May 1, 2021, landlords face an unsolvable problem for the unforeseeable future.
New laws allow for "Covid Hardship." However, the laws do not require tenants to prove that they are unable to pay their rent. Thus, many tenants all over New York State are gaming the system. Bad behavior is contagious, and tenants teach each other how to avoid paying rent, create delays in court, and use the Covid laws to their benefit. Of course, this is not new. Tenants have often taken advantage of the laws, and the court system has generally obliged them, much to the chagrin of landlords.
Although the law will require these tenants to eventually pay what is owed, due to the court backlog, it could be potentially months or even years until many aggrieved landlords see the monies owed to them.
Another issue is that, while tenants are not required to pay their rent, landlords are still required to pay water bills, electricity bills and more. Landlords are being held hostage by these laws, and there seems to be no end in sight. While we do not have all the answers to these problems, what cannot go unnoticed and what cannot be pushed aside is that the system of "justice" is working against landlords, allowing many tenants to take advantage of landlords during this pandemic. Recently, a group of small New York state landlords sued New York State Attorney General Letitia James in federal court, arguing that New York's COVID-19 eviction moratorium law is unconstitutional. Maybe justice will happen as the court process moves ahead, along with the slowing spread of the pandemic. Maybe.
Esagoff Law Group, P.C. Her practice focuses on helping individuals and businesses in civil litigation, contract law, and real estate matters, including landlord-tenant law.