DOB Regulations on Enclosed Balconies for Co-Ops and Condos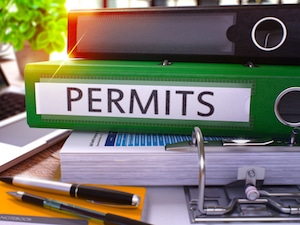 Habitat magazine recently reported good news for condo and co-op owners. New York City Department of Buildings (DOB) regulations on enclosed balconies for Co-Ops and condos allow apartment owners to keep those structures—as long as they're safe.
Under the Façade Safety & Inspection Program (FISP), known as Local Law 11, the exteriors of buildings over six stories tall must be inspected every five years by a Qualified Exterior Wall Inspector (QEWI), a professional engineer or licensed architect authorized by the DOB. Inspectors grade the property as "safe," "safe with a repair and maintenance program (SWARMP)" or "unsafe."
Last fall, the DOB issued a notice requiring owners of such balconies to meet two requirements during the façade inspections: 1) certification that the balconies were structurally sound and 2) proof of legal permits.
DOB Averts Enclosed Balcony Crisis
The DOB notice created concern for affected condo and co-op owners, as well as their boards. Many of the enclosed structures were built years ago, often without permits. However, legalizing these balconies with permits could push buildings beyond their allowable Floor Area Ratio (FAR) since the enclosures added livable square footage.
According to a May 2018 article in Habitat, DOB spokesperson Abigail Kunitz said, "Owners will not be required to obtain permits for balcony enclosures. But these structures will need to be examined to ensure their safety every five years as part of the Local Law 11 compliance inspections."
Safety First for Enclosed Balconies
The new regulations limit the QEWI's compliance report to "safety, condition and structural stability of the balcony enclosure." Any structurally unstable enclosures will require building owners to immediately notify the DOB and to take correct the situation.
As a result, condo and co-op owners can breathe a sigh of relief. But keep in mind that the DOB regulations only grandfather existing balconies and terraces. New enclosures will still require a DOB permit.
Remember to contact your insurance partner if you make any improvements to your property. And if you have questions about your current insurance coverage, call our office at 877-576-5200 for a free, no-obligation policy review.