Planning a Construction Project? DOB Hosts Homeowners Night, Every Tuesday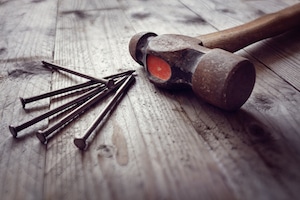 Every Tuesday night, from 4:00 p.m. until 7:00 p.m., the New York City Department of Buildings (DOB) hosts Homeowners Night at the local borough offices. DOB staff members are available to answer questions and to provide information to homeowners, residents, small building owners and building managers.
The weekly meeting allows New Yorkers to obtain:
Advice on construction projects, including the permitting process;
Information on reducing energy costs by weatherizing residences;
Instructions on resolving DOB-issued violations;
Direction on how to obtain or amend a Certificate of Occupancy; and
Guidance on using the Buildings Information System (BIS) to search property history and permit information.
Homeowners Night is a cost-free way for homeowners to gain valuable assistance in planning construction projects or securing property information.
Local Borough Offices
No advance appointment is required for DOB Homeowners Night. Property owners can simply visit the local DOB borough office and meet with a plan examiner or other professionals.
Bronx Borough Office
1932 Arthur Avenue, 5th Floor
Bronx, NY 10457
Brooklyn Borough Office
210 Joralemon Street, 8th Floor
Brooklyn, NY 11201
Manhattan Borough Office
280 Broadway, 3rd Floor
New York, NY 10007
Queens Borough Office
120-55 Queens Boulevard
Kew Gardens, NY 11424
Staten Island Borough Office
10 Richmond Terrace, Borough Hall, 2nd Floor
Staten Island, NY 10301
We hope you find this information on DOB Homeowners Night helpful. You may also find our resources for office and non-residential building owners useful. If you're remodeling your property, don't forget to update your insurance agent to keep your policy current. And if you haven't reviewed your policy in a while, call our office at 877-576-5200 for a free, no-obligation insurance review.