Does your building insurance agency do this?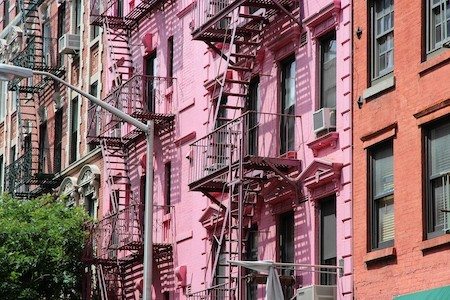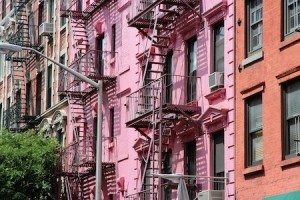 Need a building insurance policy within twenty-four hours? How about a claims adjuster on Thanksgiving Day? Have you ever had to remove downed trees that were sandwiched between multi-story apartment buildings? These examples – and others – are all in a day's work at City Building Owners Insurance, a building insurance agency where relationships come first.
Those relationships start with our staff and clients, many of whom have been with us for years. And they extend to our insurance and referral partners.
Some people see insurance as a commodity, something to be bought at the cheapest price possible. We always look for the best rates, but we're also committed to providing service.
Our policies come with…
Personal attention. We don't have voice mail in our office. Instead, an experienced staff member answers the phone within four rings. Always. A live answering service notifies us of emergencies, and we respond immediately – even on nights, weekends and holidays. One client reported a claim on Thanksgiving Day, and we arranged for an adjuster to meet her within one hour.
Year-round support. We offer guidance to clients twelve months a year, not only at renewal time. We'll answer your questions whether we write that type of policy or not. For instance, if you have a question about something your auto insurance agent told you, we'll give you an unbiased answer. (Don't believe us? Give us a call at 877-576-5200 or post your question in the comments below.)
Rapid response. Each week, we receive phone calls from attorneys and mortgage brokers who need building insurance on a property that's closing the following day. And each time, we come back to them within hours, with a policy in hand.
Creative solutions. Founder Stu Cohen understands both sides of the risk-management equation. His experience allows him to help clients qualify for the best building insurance premiums. He can also step in and offer creative – and effective – suggestions for speedy claims resolution. When one of the superstorms that swept through the Northeast knocked down trees that were trapped between two rows of brownstone buildings, the insurance adjuster fought the amount of the claim. The costs included hiring a crane to lift the trees over the building and a $25,000 permit fee to close the street.
Stu proposed approaching the ground-floor tenants and offering to relocate them to a hotel for a few days. Their furniture would go into storage, and the cut-up trees would be carried through the apartment, which would be repainted and put back to normal. This creative recommendation resolved the claim in a quick, cost-effective manner. Both the client and the insurance company were pleased.
Are you looking for a building insurance agency that focuses on value and service? Would you like a free insurance review? Give us a call at 877-576-5200, and see what we can do for you. As mentioned above, we're always happy to answer your insurance questions.