Don't Forget to Update Your Home Inventory (and Insurance Coverage)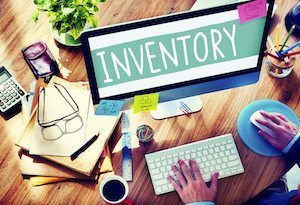 When was the last time you created a home inventory? Having this itemized list of possessions can help you recover from a potential insurance claim faster. First, sharing the home inventory with your insurance broker will help ensure you have the right level of protection for your belongings. Second, in case of a loss, the list will make it easier to identify and replace (or receive compensation for) your possessions. The Insurance Information Institute (III) estimates that only half of all consumers have one.
Starting a Home Inventory
If you've been living in the same home for years—and don't have a home inventory—the task may seem daunting. Similar to eating an elephant, tackle the chore one bite at a time. Try the following starting points:
Choose a room (or closet). Start the process by tackling a small space, like a hall or bedroom closet. Make a list of all the contents—including make, model and serial number, if applicable—and call it a day. Move on to the adjacent room during your next session. Continue the process until you've inventoried your entire home.
Start with high-value items. Alternately, move through your home, and record big-ticket items, like appliances, electronics, jewelry, art and other collectibles. If you experience a loss before completing your inventory, you'll have documented major purchases. For jewelry, art and other belongings that may increase in value, check with your insurance broker. These items may require separate coverage. Also, you may need appraisals to make sure the insured value matches the current replacement value.
Include off-site storage. If you have belongings in a separate storage facility, don't forget to include them in your inventory as well. These items should also be covered by your homeowner's policy, provided you have the right amount of coverage.
Keep going. You may be tempted to give up before crossing the finish line, especially if you have a lot of belongings. Stick with the process, and finish when you can. Even an incomplete home inventory is better than nothing.
What to Record (and How)
You'll want to include any information, including support documentation, that will make it easy to replace your belongings after a loss. While a home inventory can take many forms, consider combining both high- and low-tech options for the greatest protection.
Maintain a detailed list. Use your medium of choice—pen and paper, word processing document, spreadsheet—to record a description of each item. As mentioned above, include the make, model and serial number, where applicable. If making a written list, you should scan the document as a backup.
Include proof of value. Keep official documentation that shows proof of value, such as sales receipts, credit card statements, and appraisals. For added convenience, you may want to scan this information and store it with your official home inventory.
Create a visual record. Take pictures of individual items, and label the photos with identifying information. You can also use a video recorder to document your belongings. Walk through each room, and describe the contents. Capturing photos and videos can make the home inventory process easier. Just be sure to record the important details.
Next Steps
After investing the time to create a home inventory, you'll want to gain the maximum benefits from your efforts.
Review with your broker. Once a year, or whenever your homeowner's policy renews, review the inventory with your insurance broker. He or she can help make sure you have the right protection for your belongings.
Protect your inventory. Safeguard this document against the same types of loss that spurred its creation. Store your home inventory in a fire-proof safe or, better yet, in a safe deposit box. Also, consider keeping a digital copy of your inventory in cloud-based storage, so you can retrieve it from anywhere.
Update your inventory. Any time you make a major purchase, add the item to your inventory while you have all the information at hand. At a minimum, update your inventory once a year. This annual exercise is also a good time to delete any items that you no longer own.


We hope you found this article on taking a home inventory helpful. If you have any questions about this article or your homeowner's insurance coverage, please call our office at 877-576-5200.