'Fairness' in Landlord-Tenant Matters amid Covid-19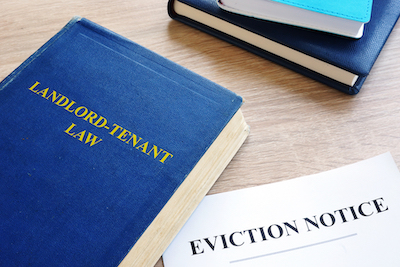 The following article is a guest post by Janet Nina Esagoff, Esq.
New York City and Long Island have been especially hit hard by the Covid-19 crisis, resulting in many shuttered businesses and out-of-work residents filing for record unemployment and welfare assistance.
(So-Called) Covid-19 Relief Efforts, Passed and Proposed
Amid the economic "pause" and slowdown resulting from Covid-19, and a statewide moratorium imposed by Gov. Andrew Cuomo for both evictions and foreclosures until at least June 20, 2020, New York State lawmakers have proposed legislation that would waive or suspend rent for individual and small-business tenants impacted by the crisis, while providing leniency in paying back arrears and funding to support small landlords.
The landlord/tenant provisions of the proposed relief package request barring marshals and sheriffs from collecting debts and performing residential and commercial evictions until April 2021, effectively extending Gov. Andrew Cuomo's statewide 90-day eviction moratorium by almost a year. The proposed package would also bar marshals and sheriffs from executing money judgments and protect tenants from harassment by landlords. In an effort to help New York City's small businesses, the City Council's relief package would also suspend personal liability on commercial leases. This is a death knell for property owners who need enforcement of their leases.
Unfortunately, the current moratorium does not distinguish between employed individuals, those who received small business loans from the Small Business Administration, or those who are out of work and unemployed. Right now, housing courts are closed. There are no evictions, no matter what the circumstances. While the "pause" has a (current) deadline slated for mid-June, there is every expectation that it will be extended, to the further dismay of New York landlords.
An Unfair Landlord-Tenant Situation
Some things will never change. Landlords will bear the brunt of the damages in this case—as they always do—since they are deemed to have the deep pockets. Public policy tilts towards the underdog—here, the tenant—now more than ever before. The situation is unfair, especially in the case of the one-off landlord who requires rental income to pay the mortgage, or who wants to enforce a lease upon holdover to move back into his own property. The way it sits now, a landlord is stuck, and a tenant can holdover, not pay use and occupancy, with essentially no consequences. Find guidance for managing real estate amid the pandemic here.
Given the crisis environment, there will likely also be leniency in other consumer debts, including payment of utility bills, credit card bills, etc. This will afford breathing room for those who are earnest and want to save their credit and dignity. Unfortunately, it also provides a breeding ground for those who will take advantage of the "rigged" system.
Just like with Superstorm Sandy, the 2008 financial crisis, and the 9/11 aftermath, there will be many actual victims, who will rise again and work hard, as well as others who play victim and game the system, just to scam others.
Janet Nina Esagoff is a Great Neck attorney and president of the Esagoff Law Group, P.C. Her practice focuses on helping individuals and businesses in civil litigation, contract law and real estate matters, including landlord-tenant law.