Fire Safety: How to Choose and Use a Fire Extinguisher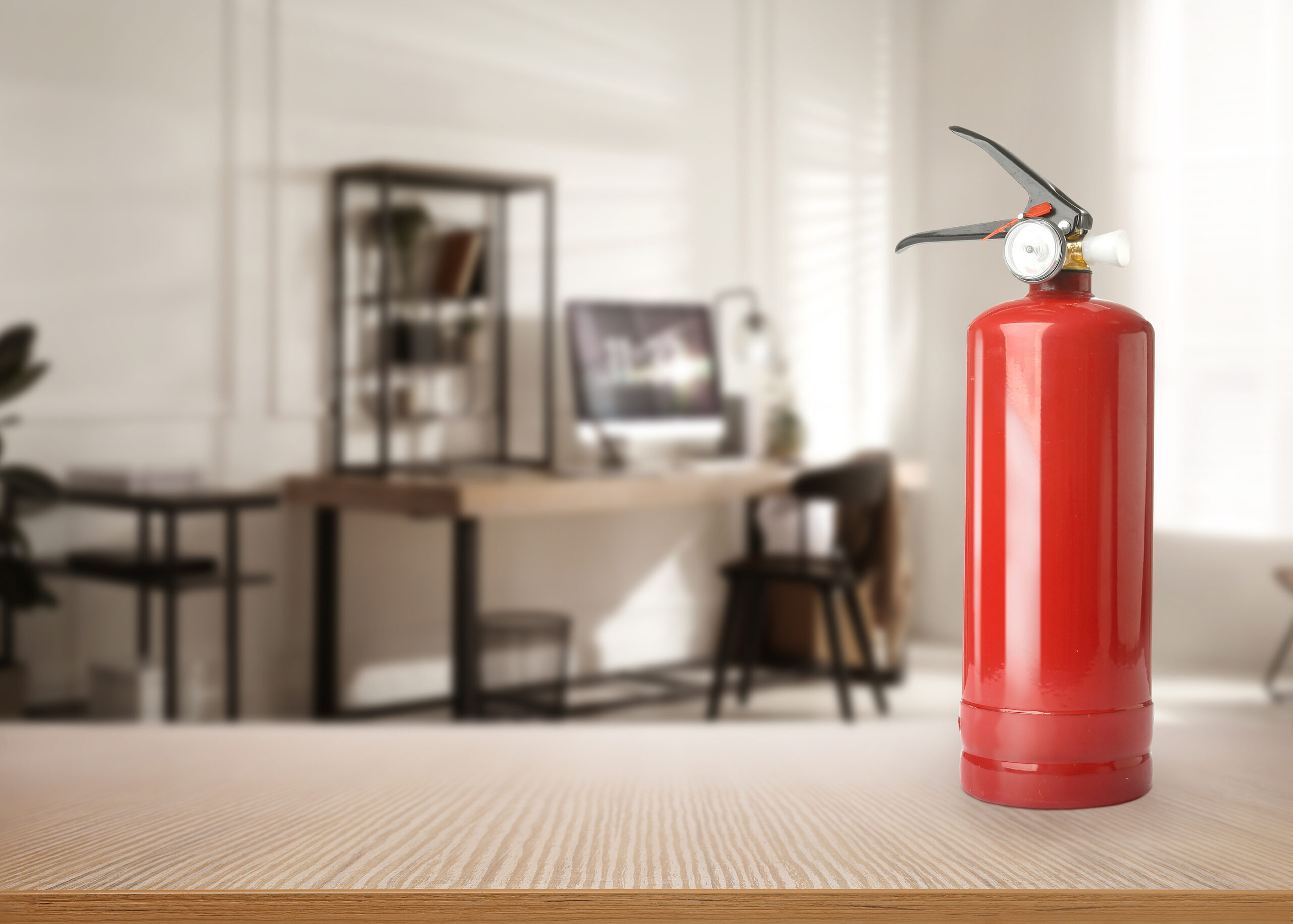 Did you know that different types of fire extinguishers fight different types of fires? In fact, using the wrong kind of extinguisher on a fire can make the fire worse.
To help landlords and homeowners protect their property, this fire safety article covers the types of fire extinguishers and offers tips for their proper use.
Types of fire extinguishers
The five main types of fire extinguishers are as follows, with each designed to put out a different kind of fire:
A – For use with everyday materials like cloth, wood and paper
B – For use with combustible and flammable liquids like grease, gasoline, oil and oil-based paints
C – For use with electrical equipment like appliances, tools, or other equipment that is plugged in
D – For use with flammable metals
K – For use with vegetable oils, animal oils and fats in cooking appliances
Fortunately, most portable fire extinguishers found in homes and offices are multi-purpose and can fight Classes A, B and C – all the common sources of residential fires. Class D fire extinguishers are typically used in factories, while Class K extinguishers are often found in commercial kitchens, such as restaurants and cafeterias.
When selecting a fire extinguisher, keep the following tips in mind:
Choose a multi-purpose extinguisher that is large enough to put out a small fire, but still easy to handle.
Look for an extinguisher that has the label of an independent testing laboratory.
Fire extinguisher safety tips
Portable fire extinguishers can help protect lives and property by putting out small fires or controlling the blaze until the fire department arrives. These devices have their limitations, however, and fires can quickly spread out of control. As a result, the top priority for residents is to leave the building safely
Before a fire:
Read the instructions for the fire extinguisher and familiarize yourself with its parts and operation. Local fire departments often offer hands-on training.
Install extinguishers close to an exit, with easy access.
Remember the word PASS when using a fire extinguisher:
Pull the pin. Hold the extinguisher with the nozzle pointing away from you, and release the locking mechanism.
Aim low. Point the extinguisher at the base of the fire.
Squeeze the lever slowly and evenly.
Sweep the nozzle from side to side.
In case of a fire:
Keep your back to a clear exit when using the extinguisher so you can escape if the fire cannot be controlled.
Know when to go. If the room fills with smoke, leave immediately. Fire extinguishers are one part of a fire safety plan, but getting out safely is the most important element.
If you have any questions about fire safety or reducing risk for your building, please call us at 877-576-5200 or post a comment below.