Free Resources for New York City Landlords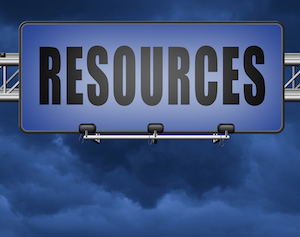 Did you know that the New York City Department of Housing Preservation and Development (HPD) offers free landlord resources? In addition to the information available on its website, HPD also hosts free clinics and classes for landlords. All events take place at the HPD, located at 100 Gold Street in Manhattan.
Upcoming classes include the following:
Identifying and Managing a Lead-Based Paint Problem
New York City's Childhood Lead Poisoning Prevention Act outlines landlord requirements for identifying and remediating lead-based paint hazards in apartments occupied by young children. This class will help landlords identify, remediate and notify tenants about lead paint hazards. The program also offers information on violation removal and available resources.
Date and Time
Tuesday, May 1, 2018
6:00 p.m. – 8:00 p.m.
Property Owner Clinic
This monthly program offers New York City landlords a chance to learn about opportunities to upgrade or replace major building systems with low or no-cost financing and tax benefits. Representatives from HPD, the Department of Finance, the Department of Environmental Protection, and the Department of Buildings will be available to meet with property owners. City personnel will help assess your building's needs.
Date and Time
Wednesday, May 2, 2018
6:00 p.m. – 7:30 p.m. EDT
Introduction to Residential Property Management
Designed for new landlords, this class covers the basics of managing residential property in New York City. Covered topics include basic record keeping, how to advertise vacancies, and housing discrimination laws. The program also provides information on the roles of key city agencies and their requirements. Attendees will have the opportunity to register their properties with HPD at the end of the class.
Date and Time
Tuesday, May 8, 2018
6:00 p.m. – 8:00 p.m. EDT
Remember to maintain records of all system upgrades and building improvements to help your insurance broker negotiate the best insurance premium. If you haven't spoken to your insurance broker in a while, call our office at 877-576-5200 to make sure you have the right policy for your needs or visit our building insurance resource page.