Holiday Tips for Building Staff: Who and How Much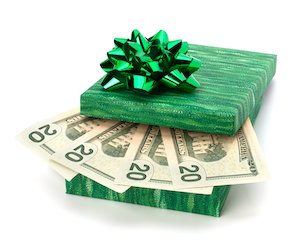 Your super, your doorman, the handyman who unstops your toilet, and the porter who carries your packages: how much should you tip them during the holidays?
You don't have to tip, of course, and some residents don't. (Especially in buildings that lack a doorman.) And, in some cases, you might be tipping certain staff members whenever they perform a service for you, rather than waiting until the end of the year.
Tipping varies by building—and the services you've received from each staff member. A concierge who can score you seats to the hottest shows and most exclusive restaurants obviously deserves more. These guidelines are a starting point when it comes to holiday tips for building staff.
Super, building manager: $75-$175
Doorman/Concierge: $25-$150
Porter, handyman, maintenance staff: $20-$30
Garage attendant: $25-$75
Although cash is usually the top choice, some buildings ask residents to chip in for collective gifts or to organize a tipping pool, which might mean a check. One note: Tipping should reflect the amount of service you receive, not the size of your apartment or how many people are in it. If you receive a lot of packages that have to be signed for and stored, or regularly need help wrangling kids, strollers and diaper bags, tip accordingly.
Other factors to consider when deciding how much to tip:
How long have you lived in the building?
How long has each staff member been providing service to you?
What is the total amount you can spend on holiday tips for building staff this year?
Thinking about a non-monetary gift? If you know a staff member would really love something else, such as a certain bottle of wine, something more personal can be a thoughtful idea. But until stores start accepting brownies as payment, don't think homemade baked goods are a reasonable thank-you for a year of service.
And if you're saying to yourself, "That guy isn't very nice and doesn't do much for me," consider that a decent holiday tip might mean a better mood—and better service—in the year ahead.
If you have any questions, or would like a free insurance policy review to double-check your coverage and costs, please call our office at 877-576-5200.