How to Choose Smart Home Technology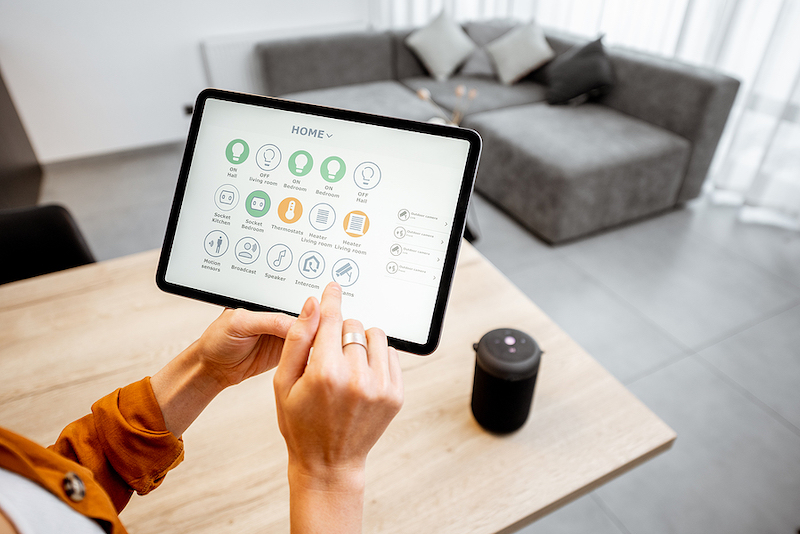 Thanks to technology, homes are getting smarter. From another room or from halfway across the world, an app can turn lights off and on, change the temperature, warn about a leaking pipe, or monitor the movements of a delivery person.
In some cases, smart home technology can even lower insurance premiums.
Whether your goal is comfort, convenience, or safety, consider these factors before choosing smart technology for your home.
Determine Your Smart Home Goals
If you travel often or have a second home, you might want electronic safeguards in place when you're not there. Or maybe you want to control music, lights, temperature and your TV without getting up from the sofa. You may want to see who's at the door without leaving your home office.
Understanding your goals will quickly narrow the list of potential smart devices to the ones you should consider.
Think About Compatibility
Do you already have an Amazon Echo and want to use Alexa to control your home? Are you part of the Apple or Google ecosystem? The technology you already have may drive the new technology you buy.
On the other hand, you may only want a stand-alone device, such as a video doorbell, rather than a system of smart devices. In that case, compatibility with your other devices is much less important.
Be Smart: Set a Budget
The good news about building a smart home system is that you don't have to do it all at once. You can install a smart thermostat now, add a video doorbell later, and then buy smart sockets to control lamps at your leisure. Most systems and smart devices are modular, so you can add new capabilities whenever you wish.
You'll also find that many popular devices are compatible with more than one system, so whether you're a Google, Apple or Amazon household, you should be able to find the technology you want.
Keep the Technology Secure
The last thing you want is to invite virtual intruders into your home. Before you start adding devices, make sure your home wi-fi is secure. If you're still using the default password with your router, change it to something difficult to guess.
If your smart home devices come with default passwords, change them as well. Do not use the same password you use for your wi-fi. If you run into any difficulties, most device manufacturers have tech support that can help.
Talk to Your Insurer
Adding smart home devices can lower your insurance premiums. Some insurers even offer smart devices at a discount, as do some utility companies. Check for rebates, free installation, and other perks as well.
Each insurer is different, but the devices that can earn discounts typically include:
Wireless security systems
Smart locks
Video doorbells
Smart smoke, fire and carbon monoxide alarms
Water and gas shutoff sensors and detectors
Smart thermostats
Ask your insurance broker or agent if your homeowners insurance offers premium discounts or rebates—or possibly savings on smart devices. Savings will vary by company, policy and state, but it never hurts to check.
You can also contact your insurer or check its website; programs are added or updated periodically.
Saving on insurance premiums will make your smart home even smarter.