How to Create and Maintain an Emergency Supply Kit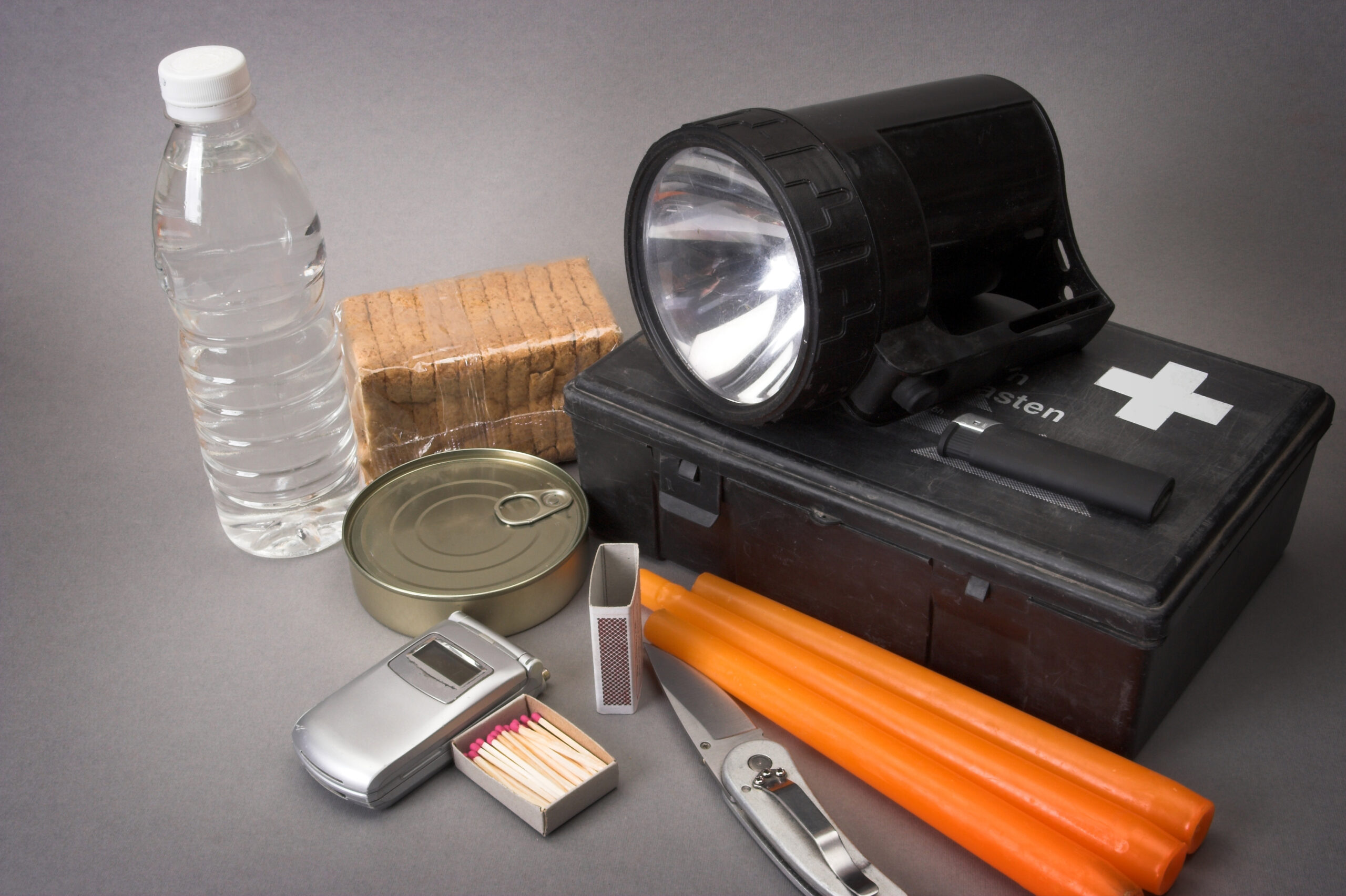 NYC Emergency Management and the Federal Emergency Management Agency (FEMA) recommend that every household maintain an emergency supply kit stocked with food, water, and other basic supplies needed to survive for several days without outside help.  
Most of the supplies you'll need to create your family's kit are items that you probably already have at home. The rest are widely available.  
Use the item lists and maintenance tips below to build a supply kit that fits your household's needs and is always ready in an emergency.   
Emergency Supply Kit: Basic Items 
Grab a duffle bag, a covered tub with handles, or a rolling suitcase that would be easy to move quickly, and fill it with these basic items:  
Water

(one gallon per person per day)

 

Non-perishable food

(

e.g

., ready-to-eat canned vegetables or meats, granola bars, dry cereal, peanut butter, dried fruits, etc.) 

 

Manual can opener

 

Flashlight 

 

Battery-powered or hand crank radio

 

NOAA Weather Radio

 

Extra batteries (for your flashlight and radio, as needed)

 

First aid kit 

 

Whistle (to signal for help)

 

Mask (to filter out dust and other particles)

 

Garbage bags

 

Moist towelettes

 

Printed local maps 

 

Plastic sheeting and duct tape (for an improvised shelter)

 

Important documents stored in a waterproof container (such as a copy of your insurance policy, medical records, Medicare and Medicaid cards, and identification and bank account records)

 

Backup phone charger cord and external battery

 

Prescription medications and over-the-counter medications (like pain relievers or antacids that aren't included in your first aid kit)

 

Backup prescription eyeglasses and/or contact lens solution

 

Cash (in small bills)

 

Wrench or pliers (to turn off gas and water lines)

 

Warm blanket for each person

 

Feminine supplies 

 

One change of clothes and shoes for each person

 

Personal hygiene items (

e.g.

, toothbrushes, toothpaste and soap)

 

Matches (stored in a waterproof container)

 

Cups, plates, paper towels and eating utensils

 

Paper and pen

 
Depending on your family or household's unique needs, don't forget to add special items, such as children's books and games and pet supplies (including additional water). 
Tip: Since you don't know where you'll be in an emergency, consider making smaller kits to keep at work or in your car. 
Emergency Supply Kit: Maintenance
Set reminders to review your household's emergency kit at least twice yearly to keep your supplies updated. You'll need to check:  
Expiration dates on packaged food and water

 

Medical records and insurance policies for outdated information

 

Spare clothing and shoes for any items your family has outgrown