How to Prevent Fires with Smart Home Technology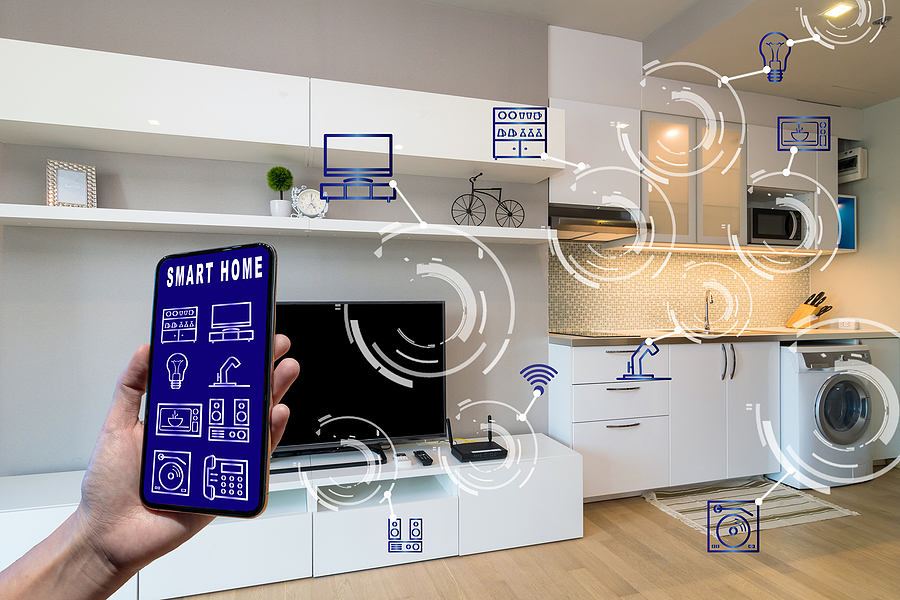 No longer the stuff of science fiction, smart home technology is here to stay. Global consumer spending is estimated to reach $123 billion by the end of 2021, according to market research firm Strategy Analytics, with North American households accounting for 40% of that figure. In addition to offering convenience and energy efficiency, smart devices can also enhance safety by preventing fires and/or providing early warning if a fire breaks out.
Consider the following smart technology options to protect your family and home from fire.
Stovetop Fire Prevention
According to the National Fire Protection Association (NFPA), cooking fires are the leading cause of home fires and home injuries. And unattended cooking is the number-one cause of fires. Stovetop monitors use motion-sensing technology to turn off the stove if left unattended. If the detector senses that you've left the kitchen, it begins a countdown to shut off the stove. When you return to the stove, the countdown resets.
Another safety device "listens" for the sound of a smoke alarm. Once triggered, the device cuts off the stove's power supply after a 30-second delay, which gives you a chance to clear out the smoke or to turn off the smoke detector before shutdown.
Smart Smoke Detectors
Unless smoke detectors are connected to a central monitoring station, their ear-splitting alerts won't do much good if no one is home to hear them. Enter the smart smoke detector. These devices send alerts to your smartphone, notifying you of issues wherever you are. Smart smoke alarms can also be connected to home security systems with central monitoring to alert both homeowners and the fire department. In addition, these units can shut down HVAC systems to help prevent smoke from spreading as people evacuate, and some systems can control lights, turn on cameras, and unlock doors. Many smart smoke detectors also pull double duty as carbon monoxide detectors.
As a bonus, these devices can also let you know when the battery is dying via a smartphone notification, rather than an irritating chirp at 2:00 a.m. Along those lines, however, these devices only last 10 years, a factor to consider when evaluating the hefty price tags, which run considerably more than a standard sealed-battery smoke detector with the same 10-year life span.
Smart Plugs and Outlets
Smart plugs and smart outlets can turn almost any small appliance into a smart device, one that you can control from your phone or from your digital assistant of choice. Did you forget to turn off your curling iron before leaving the house? Is the coffee maker still on? Turn them off with an app. Some devices automatically shut off power if the temperature of the wall socket and appliance plug gets too high (usually due to a malfunction), and most smart plugs are designed to shut down if they become overloaded.
Appliances that generate heat, like hair dryers and space heaters, typically require more power, which makes them poor candidates for smart plugs. Before plugging any device into a smart plug or outlet, check the manual for its energy requirements and confirm that it falls below the maximum output level of the plug or outlet.
free insurance review
, please call us at 877-576-5200.