How to Travel Safely This Summer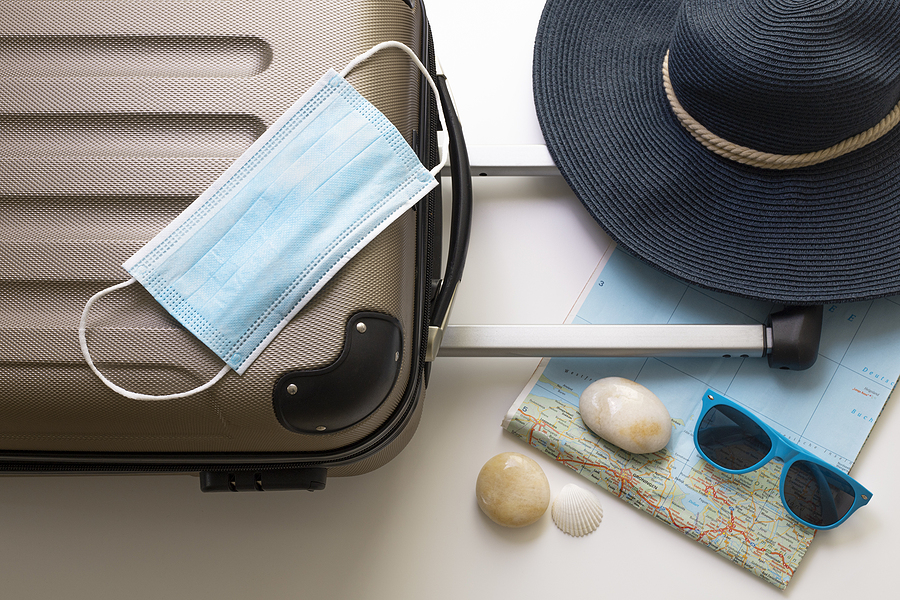 The summer of 2021 is shaping up as an epic travel season.
The U.S. Travel Association reports that nearly nine in 10 Americans plan to travel during the remainder of the year. Close to 75% of businesses say their employees are willing to travel for business. Lines are forming again at airports. Rentals are sold out in popular vacation spots. And rental cars are harder to find and much more expensive.
But whether your summer plans are a day trip to the beach or a month-long tour of national parks, here are tips on how to stay safe.
Follow government COVID guidelines
The Centers for Disease Control and Prevention (CDC) has timely advice for summer travel.
The CDC recommends delaying travel until you're fully vaccinated. If you aren't and must travel, get tested with a viral test 1-3 days before your trip.
While traveling, wear a mask that covers your mouth and nose as much as possible. Masks are required on planes, buses, trains and other forms of public transportation traveling into, within, or out of the United States and while indoors at U.S. transportation hubs, such as airports and stations.
Avoid crowds and stay at least six feet from other travelers. Wash your hands often or use hand sanitizer.
If you haven't been fully vaccinated, get tested with a viral test 3-5 days after travel, and stay home and self-quarantine for a full seven days after travel.
Research your destination
States vary widely when it comes to health and safety regulations. When planning your trip, double-check the requirements at your destinations. If states have made certain requirements, such as mask wearing, optional, check the specific rules at the places where you'll be visiting; they may vary from the state itself. Check what hotels, restaurants, tourist attractions and other places are doing to help keep visitors safer. If you're nervous, review the COVID-19 statistics for the area(s) you'll be visiting.
If traveling internationally, research the safety requirements, guidelines and statistics of the countries you'll be seeing.
The CDC lists more than 140 countries on its Level 4 "do not travel" list because of very high levels of COVID-19 transmission, including such popular vacation spots as Belgium, France, Greece, Italy, Ireland, Portugal, Costa Rica and Mexico. Many countries have lower rates of vaccinated citizens than the U.S.
Research your transportation
Planes, trains, buses and other vehicles vary widely in seating, air quality, cleaning protocols and other factors. Again, research cleaning protocols, air quality measures and how close passengers are to each other.
Consider travel insurance
Whether you normally buy travel insurance or not, with the pandemic changing so many travel plans, this is an excellent time to consider a policy. Be aware that not all policies will protect you if a cancellation or closing occurs because of COVID-19. Read the fine print before buying a policy.
Keep in mind that the policies offered by your airline or cruise ship operator may not be the best choice. You do not have to buy your insurance through them; there are many third-party insurers.
Whether you're planning your own trip or working with a travel agent or online travel company, remember that you're the one responsible for your own safety. If the place you're visiting requires proof of vaccination, it's up to you to meet those requirements. Claiming that the airline or travel company didn't tell you about a certain document won't get you into a country or onto a cruise ship or airplane.
Above all, check for updated information up until the day you leave for your vacation. Rules, regulations and guidelines are changing rapidly.
current homeowners' or building insurance policy, please call us at 877-576-5200 or leave a comment below.