How Working from Home Can Affect Your Insurance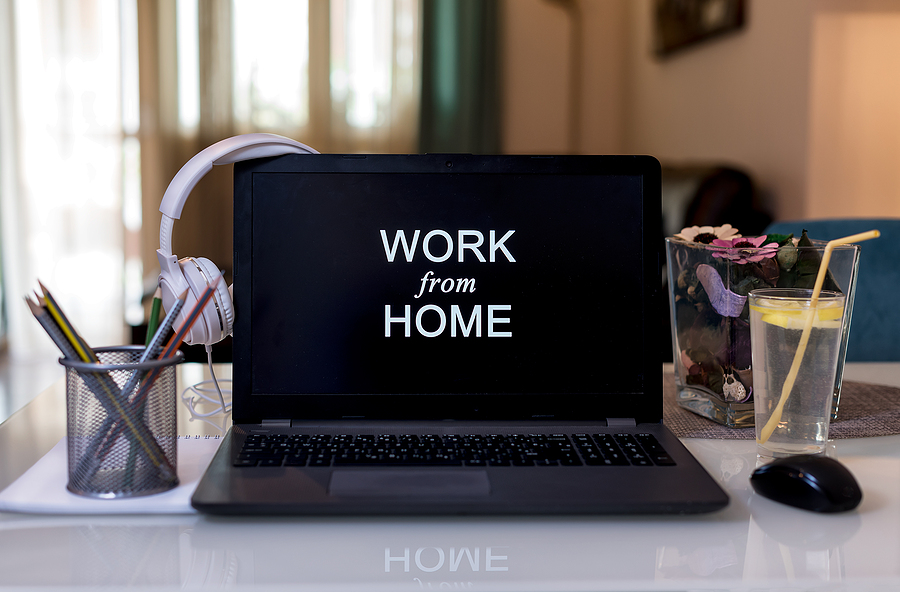 Your office has closed, and you're working from home. Or maybe you're self-employed or running a side hustle from a home office.
Whether you're sitting at the kitchen table with a laptop or have a room dedicated as a home office, there's likely one factor you've never considered: insurance. After all, you have homeowners insurance and you're in your home. So what's the difference?
The difference is that many insurance policies are designed for homeowners who are living, not working, in their homes.
And what if you're working from home because your employer permits or insists upon it? Does your employer's insurance cover the equipment they've given you? Does it protect you against work-related liability?
Here are some answers.
Scenario 1: Employees Working from Home and Insurance

If you work from home on someone else's payroll, chances are you're mostly covered by your homeowners insurance.
If your employer has given you equipment to use at home, your employer should be responsible if the equipment is damaged or stolen. If you're using your own equipment, such as a laptop computer, many homeowners' policies will only offer partial or no coverage if that equipment is damaged or stolen. (A $2,500 limit is typical.) Your employer might cover your equipment if you're using it for work, but that will vary by employer.
However, most homeowners' policies won't cover loss or damage to data. If you're using an outside structure, such as a shed, as your work from home office, damage to that may not be covered. And if clients visit your home on behalf of your employer, your homeowners insurance probably won't protect you against liability if they're injured on your property.
If you store inventory in your home on behalf of your employer, that won't be covered by your homeowners policy, either.
However, your employer's insurance may extend to cover business activities at home for full-time employees. That coverage may include:
Business property provided by your employer
Limited coverage for personal property while performing work
Workers' compensation for injuries while working.
Liability coverage for business-guest injuries on your property
Your human resources department should have more details.
Scenario 2: Independent Contractor/Self-Employed and Insurance

If you work as an independent contractor or run your own company from your home, your homeowners insurance policy will likely not cover any business-related activities or equipment. Even if you have only a part-time side hustle, your insurer is likely to categorize that as a business activity.
Business insurance to protect your equipment and inventory, as well as to cover your liability, is a must.
Not only will business insurance cover your equipment and potential liability, but it can also include business interruption insurance. That will provide lost revenue if a covered loss forces you to temporarily halt business operations.
One More Consideration
There's one more consideration.
If you ever drive for work, even if it's just to the post office to mail business documents, your auto insurance policy may not cover you. If you run business errands using your personal vehicle or make customer deliveries, your auto insurance policy may not provide protection.
In short, if you conduct any business-related activities in your home, or use your vehicle for any business-related purpose, talk to your employer (if you have one) and your insurance broker/agent. You don't want to learn the hard way that that you're not insured if something happens.