Keep Halloween Spooky & Safe for Everyone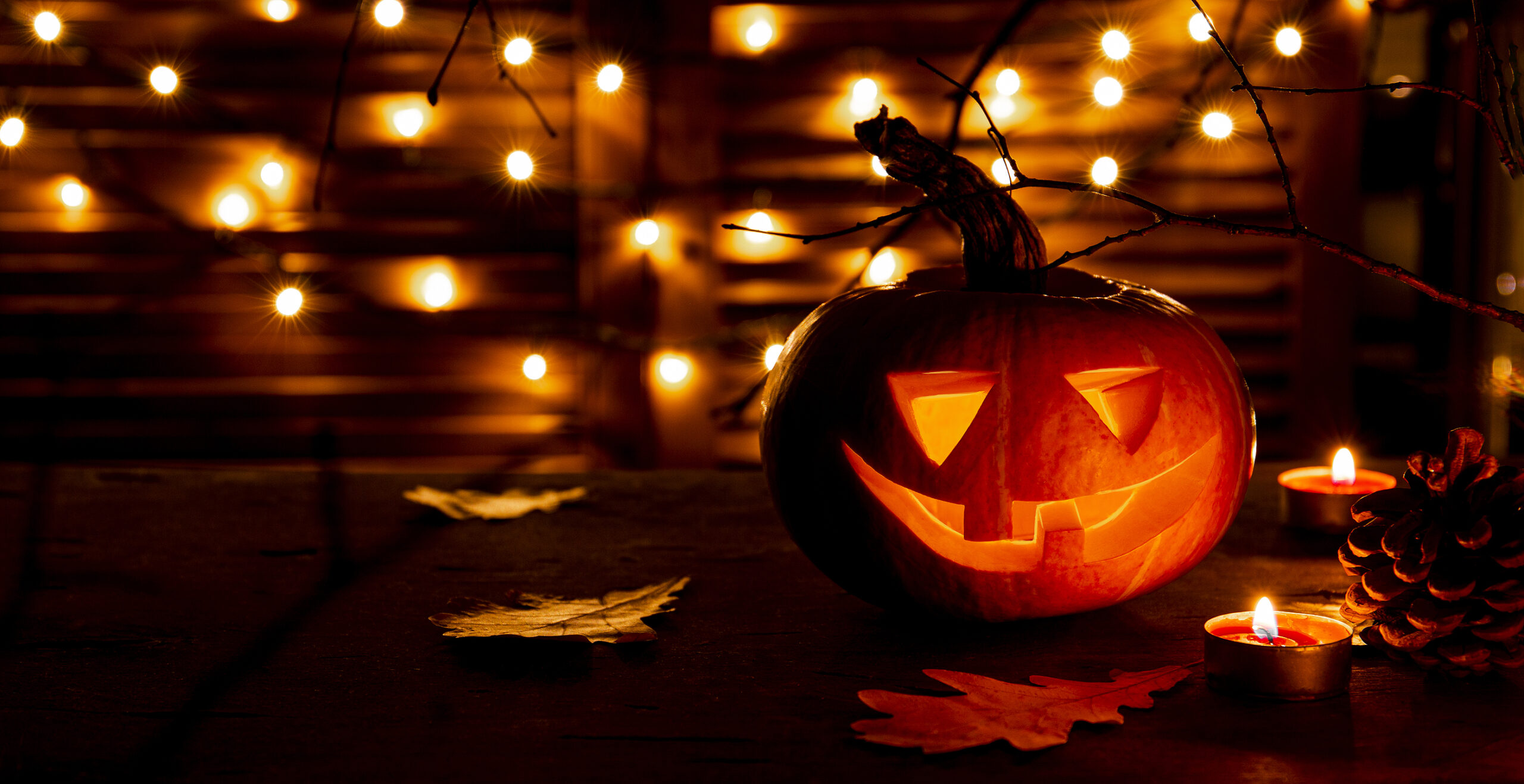 Most people enjoy spooky activities and outings in the weeks before Halloween, but accidents and injuries make any holiday less fun. With a little planning, the following precautions can keep everyone in the community safe all month long.
Halloween Decorations
Whether you're hosting the neighborhood haunted house or simply place jack-o'lanterns on the porch, the following tips can help prevent injuries.
Kids can help scoop out pumpkin goop but let adults do the carving. Or, offer markers to kids so they can draw their own spooky scene on a pumpkin.
Use a battery-powered LED light inside a jack-o'-lantern instead of a candle. More than one-third of Halloween fires start with a candle, according to the National Fire Protection Association.
Walk around the property and look for potential hazards, especially those that are hard to see after dark. Consider marking obstacles like exposed tree roots.
Make sure Halloween décor doesn't creep into walkways or obstruct corridors and create a tripping hazard for you or your guests. Escape routes should always be clear.
Avoid highly flammable decorations like cornstalks and dried flowers. If you do use these materials, keep them—and any other decorations—away from heat sources. 44% of Halloween fires occur because decorations are too close to a lamp or candle.
Don't overload electrical outlets when plugging in indoor decorations.
Plug outdoor decorations into ground-fault circuit interrupters (GFCIs) to reduce the risk of electrical shock. Don't daisy-chain extension cords. Portable GFCI devices are available at hardware stores.
Check that all smoke alarms are working.
Trick-or-Treating Safety
Walking around in a favorite costume to collect candy is the highlight of every kid's Halloween. Trick-or-treat safely with these precautions:
Buy safety pins at the same time you pick out costumes. That way, you'll be ready to pin capes and other trailing fabric to prevent tripping hazards.
If possible, consider wearing make-up and hats instead of masks and colored contact lenses. Full-face masks can obscure your vision, and some decorative contact lenses cause eye injuries.
Test makeup in advance to ensure that it doesn't cause an allergic reaction.
Break character with comfortable shoes, reflective tape, and flashlights or glow sticks. Superheroes would approve, and even monsters like Frankenstein would wear socks with sneakers to trick-or-treat if they could.
Stick to sidewalks and marked paths. If you need to cross an area without a sidewalk, walk on the side of the road facing traffic and stay as far to the left as possible.
Remind children to only visit houses or doors that signal the owner is ready for trick-or-treaters. Common signals include a lit porch light or an opened screen door.
Tell kids not to eat candy until you get home. Then, inspect candy wrappers for tampering and food allergies.
Avoid checking electronic devices while walking.
Teach children to make eye contact with each driver as they cross a street or driveway.
If you drive, watch for children in dark clothing, and pass through alleys and intersections carefully.
free insurance review, please call us at 877-576-5200.