Keep Your Home Safe in the Winter When You're Away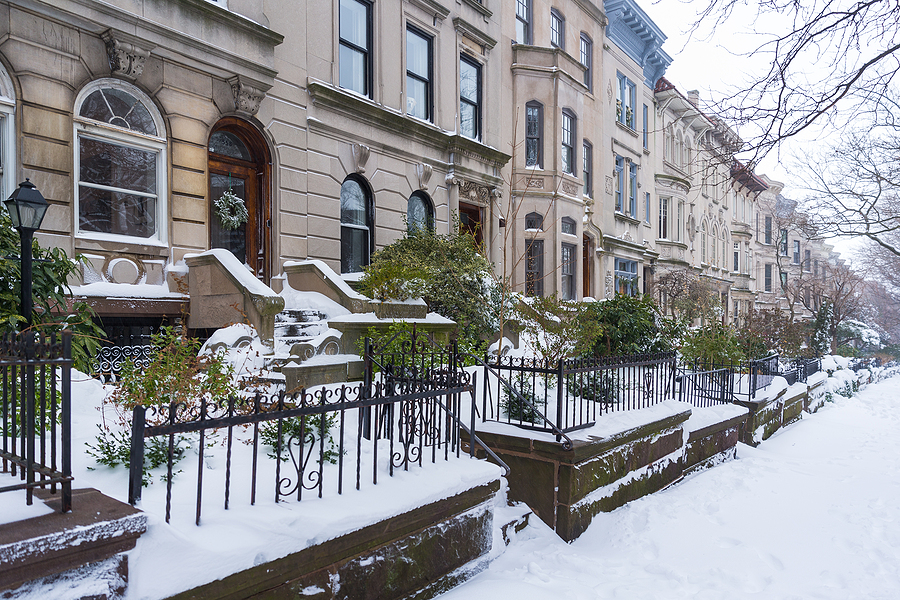 Does your home sit vacant during cold weather? Whether you're a snowbird heading for warmer climes or away from your home for other reasons, you want to return to a home that's safe, secure, and undamaged. (Minus some dust.)
Cold climate? Warm climate? No matter where you live, follow these tips to keep your home safer when you'll be away for weeks, months, or longer.
Make Your Home Look Lived-in
Don't make it obvious that no one is home. Have the post office hold the mail, and suspend any newspaper subscriptions. Ask a neighbor to bring in any deliveries. Also, have someone do whatever maintenance is needed while you're away, such as shoveling snow or cutting the grass.
Thieves are wise to lights that go on and off at the same time every day. Get smart bulbs, switches, or plugs that can be programmed to turn on and off at different times every day. Some can be controlled by an app, so you can remotely control your lights while you're on vacation.
If you have a driveway, invite friends or neighbors to park in it while you're away. Anything that makes your home look occupied can help deter thieves.
Protect Against Disasters
If you live in a cold climate, don't turn off the heat when you're away. Keep your thermostat set to 50-55 degrees Fahrenheit, even if you've drained your pipes. Turn down your water heater as well, but don't turn it off. Shut off the water if your home is unoccupied, so small leaks don't become big ones.
Consider adding sensors at strategic spots to alert you to leaks, smoke, or unusual temperatures. At a minimum, install water-flow and low-temperature sensors on the water main tied to your alarm system or smartphone. Smoke and CO2 detectors that can alert your smartphone are a good idea as well.
If your home has a gas line, shut it off unless gas is used to heat your home. Contact your power company for additional gas safety tips.
Secure the Outside
If storms or winds are possible, secure or move outside furniture and other items so they can't blow around and damage your home, or store them in your garage or indoors. If any trees or limbs are in danger of falling, have them trimmed or secured before you leave.
Check Your Insurance
Policies vary widely when it comes to unoccupied properties. Some require that water be turned off, while others may reduce some coverages if no one is living in a house for an extended period. Double-check your policy or talk to your insurance partner before planning an extended absence. If anything happens while you're away, you don't want to find out after the fact that insurance won't cover it.
Finally, tell the local police department your property will be vacant and provide your emergency contact information.
If you have any questions about these tips or your homeowner's insurance policy, or if you would like a free insurance review, please call us at 877-576-5200 or post a comment below.
SOURCES
https://traveltips.usatoday.com/home-ready-leaving-winter-vacation-109086.html