Landlord Insurance: Frequently Asked Questions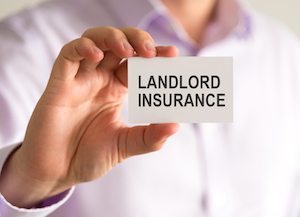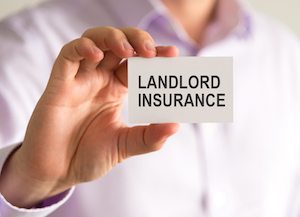 For many new landlords, making the switch from a homeowner's policy to a landlord insurance policy can be daunting. How do you balance the need to protect your investment with the equally pressing need to save money?
To help demystify landlord insurance, we've compiled some of the most frequently asked questions encountered during our 40+ years of serving the greater New York City market.
Why is my total coverage amount so low? Is my building fully protected?
For someone who just purchased a $3.4 million building, a $2.6 million policy may seem insufficient. However, the discrepancy typically comes down to the difference between market value and replacement value. Market value reflects the amount for which the land and building will likely sell in the current real estate market. Replacement value, on the other hand, reflects the cost of rebuilding the structure in a total loss. This figure doesn't include the land value—only the structures to be replaced. (Pro tip: Construction labor and materials also increase over time. To ensure proper protection, building owners should revisit replacement value with their insurance partner at renewal.)
Why are these two insurance policies so different in price?
Commercial property insurance is very complex. Two seemingly identical buildings may have drastically different risk profiles. When comparing competitive policies, check the financial rating of the underwriters. Choosing an insurance company with a C rating may save money in premiums, but the firm may not deliver at claim time. For more guidance on comparing landlord insurance policies, download our free planner.
Why is landlord insurance more expensive than homeowners insurance?
Rental properties have much higher risks than, say, a single-family brownstone. As the number of occupants increases, so do the risks. Landlords cannot control the actions of their tenants or their guests, and accidents happen. One of our biggest claims in recent years resulted from a tenant placing a pizza box on a gas stove. (Cardboard and pilot lights make a bad combination.)
What is ordinance and law coverage?
Here in the New York City area, where many properties date back more than a century, ordinance and law coverage is an important add-on. In fact, the cost is so small and the benefit so great that we always recommend including ordinance and law. This option pays for any upgrades due to changes in construction codes. For instance, if a fire damages the electrical system, a standard policy would cover replacing the system to its previous state. However, if the electrical code has changed since the system's installation—Spoiler alert: It almost certainly has.—the owner will have to pay the difference between the old system and a new, compliant one. Ordinance and law coverage bridges this gap.
Do I have to require renter's insurance?
This question makes us scratch our heads. No. As a landlord, you do not have to require your tenants to have a renter's insurance policy. That said, this practice is a really good idea. We understand not wanting to antagonize your tenants. After all, they're your customers, and you want to start your relationship on a positive note. But renter's insurance doesn't cost much, and it protects them and their belongings. Explaining that your landlord insurance policy doesn't cover their possessions will definitely strain your rapport.
What will the insurance company look for during the inspection?
The inspector will want to make sure the property is well maintained, with proper safety measures. Stairs should be in good working order, with sturdy railings. Smoke alarms need to function properly. Fire extinguishers should be provided in public hallways, which need to be open and free from obstruction. For properties with fire escapes, adjacent windows should likewise be clear, without air conditioning units or planters blocking access. Exit signs should be prominent. Electrical boxes should have working, labeled circuit breakers. Basements should also remain free from clutter, which means no stacks of paper or cardboard boxes—particularly near the furnace. Generally speaking, the better maintained the building, the better it will fare during the inspection—and the more everyone will enjoy the property, including you. (As a bonus, we're currently working with a company that's offering steep insurance discounts for small buildings with life safety features.)

We hope you found this article helpful. If we've missed any questions, please post them in the comments, and we'll update this resource. For specific questions concerning your rental property, call our office at 877-576-5200.