Minimize Property Damage Caused by Melting Snow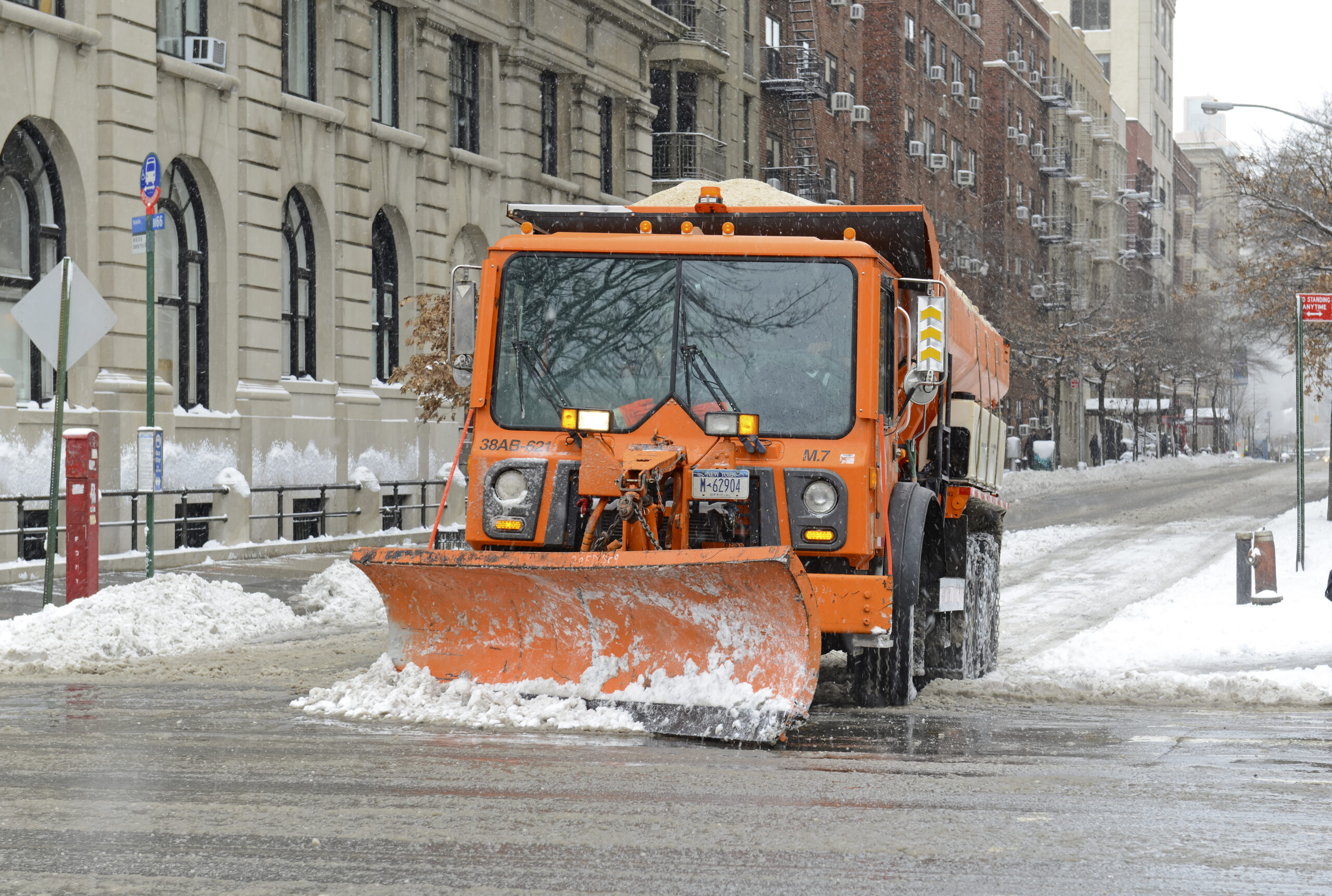 Last week, two furry forecasters – Punxsutawney Phil in Pennsylvania and Shubenacadie Sam in Canada – predicted an early spring. Both groundhogs emerged on February 2 without spying a shadow.
These rodents, and others, seem to verify what we're seeing in New York City this winter. The occasional snowstorm makes its expected appearance, but warm temperatures quickly erase the evidence.
For those of us not on the slopes, melting snow is a good thing. All that water, however, can create problems for building and home owners.
How to manage melting snow
Clear snow and ice from the building. Snow drifts near the foundation, windows and doors can leak inside when it starts to melt. Regularly inspect the building for leaks and water damage.
Remove snow from the roof and gutters. If possible, and safe, clear snow off the roof to minimize run-off when the weather gets warmer. Also, keep gutters clear so that the melting snow has somewhere to go.
Protect visitors and passers-by. Lay down floor mats indoors and apply salt to sidewalks to prevent slips and falls. Post signs to alert pedestrians to areas that may have falling snow and ice.
Manage moisture in the basement. If you have a sump pump, test it before the snow melts to make sure it's working properly. Consider using a dehumidifier in the basement during and after the thaw. Both measures will help remove water quickly and prevent mold growth.
Fix the underlying issues. If you find water damage, clean and dry the area, as well as any affected contents, within 48 hours. Repairing the problem is just as important. Fix the windows, roof or any other weaknesses as soon as possible to avoid future leaks.
If you have a question about your current insurance coverage, or if you would like a free insurance review, call us at 877-576-5200. We're always happy to help.