New Commercial Property Insurance Options Arrive in New York City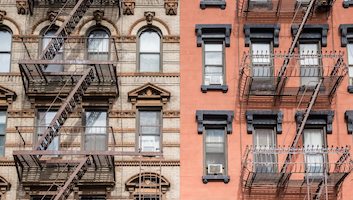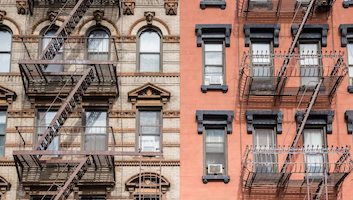 New market players often mean new opportunities for buyers, and the same holds true in the insurance world. An A+-rated insurance carrier is entering the New York City market. The company offers commercial property insurance at discounted rates and added convenience.
The catch? Qualifying properties need to meet certain life safety standards. Specifically, residential and mixed-use properties must conform with NFPA 101, the Life Safety Code administered and published by the National Fire Protection Association (NFPA). The code is included in the fire safety laws of New York City.
Life Safety Requirements
In a nutshell, the new commercial property insurance program applies to buildings with 3 or more units that meet the following criteria:
Three stories or less, 3-15 units. Must have two means of egress (e.g., fire escapes)
Four or more stories. Must have full sprinkler system or central station fire alarm, in addition to two means of egress
Mixed-use properties that meet the above requirements also qualify.
Owners of small buildings—three stories or less, between three and 15 units—with fire escapes are eligible for this new high-quality, low-price commercial property insurance program.
Added Convenience
In addition to discounted premiums, the new insurance program offers customer convenience features not typically available for commercial property insurance:
Owners can choose between pre-paid premiums and installment payments.
A customer portal allows people to review their policies and to make payments online, at their convenience.
Christmas Comes Early
Now, a new commercial property insurance program offers New York building owners added convenience and discounted rates from an A+ carrier—all as a reward for following best practices in life safety.

Does your residential or mixed-use property have fire escapes? Call us at 877-576-5200 to find out how much you can save on your commercial property insurance. As always, we're happy to answer any questions you might have.