New York City Extends Deadline for Correcting Sidewalk Violations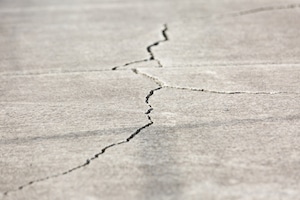 According to the July/August 2018 issue of the New York Housing Journal, New York City has extended the deadline for addressing sidewalk violations. Local Law 120 of 2018, which went into effect June 23, 2018, now gives property owners 75 days to comply with violation orders or to repair sidewalk defects—a 30-day extension.
Owner Responsibility for Sidewalks
The New York Administrative Code holds building owners responsible for maintaining sidewalks on their property. Consequently, owners are liable for property damage or personal injury arising from failure to maintain these public walkways. And the city's standards for "reasonably safe condition" may surprise you. For instance, a height differential of only 1/2″ may be considered defective.
Other defective sidewalk conditions include:
Settlement of the sidewalk, which causes pooling water and creates a slip hazard
Chipped or broken sidewalk surfaces
Excessive cross-slopes caused by tree roots
Significance of Sidewalk Violation Extension
Once the Department of Transportation (DOT) issues a violation, owners have 75 days to perform the repairs. Failure to comply may result in DOT performing the work or hiring a contractor on behalf of the owner. Afterward, the Department of Finance bills the owner for the repairs. (DOT probably doesn't do extensive comparison shopping to ensure that owners get the best price.)
The new legislation gives property owners 30 more days to:
Hire a contractor
Ensure the vendor secures required permits
Request DOT inspection of the repairs
DOT provides this online checklist for dismissing sidewalk violations.
Exceptions
The administrative code requirement does not apply to one-, two- or three-family properties occupied by the owners and used exclusively for residential purposes. New York City may still hold liability in such cases.
An Ounce of Prevention
Property owners should keep records of all sidewalk inspections, maintenance and repairs. Inspections should be performed at least once per year. In addition, owners should consider using photography or video to document sidewalk conditions.
But accidents can still happen, despite our most diligent efforts. As protection against sidewalk-related injuries or property damage, property owners should consult their insurance broker to make sure they have adequate general liability coverage.