New York City Publishes DOB Project Guidelines for Building Owners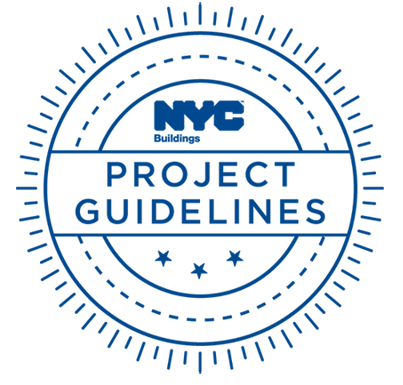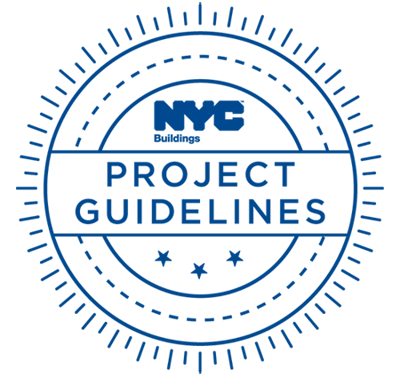 The New York City Department of Buildings (DOB) recently published Project Guidelines to help building owners and construction professionals understand general project requirements. This resource guides owners and industry professionals during each of the following project phases:
Pre-Approval. Before starting a construction project, owners, developers and property managers need to hire a registered design professional—either a state-licensed professional engineer (P.E.) or registered architect (R.A.). This professional will assist the owner with defining the scope of the project, as well as the estimated budget.
Design and Pre-Construction. During this phase, the design professionals develop project plans with the owner. This stage also includes confirming compliance with relevant construction requirements and obtaining final pricing from contractors.
Completion and Close-Out. After completing the work, owners need to make sure contractors and design professionals have passed all required inspections. In addition, these partners need to obtain any necessary sign-offs required for a Certificate of Occupancy or Letter of Completion, if applicable.
Building Systems Projects
At this time, the DOB Project Guidelines focus on Building Systems Installation & Modification. Considered low-risk, these applications cover repair, modification and upgrade of existing building systems, such as plumbing, boiler and sprinkler systems. Such projects are considered standard maintenance.
For each of the following work types, the DOB offers specific checklists to guide owners from initial planning through final sign-off:
While the DOB Project Guidelines offer a great starting point for planning construction projects in your building, New York City building owners must still comply with all the applicable requirements in the 2014 Construction Codes and subsequent updates. This is yet another reason to engage a registered design professional for construction projects.
If you're planning to start a construction project on your property, check out these guidelines from guest expert C. Jaye Berger and these risk management tips for working with contractors.
We hope you found this article helpful. If you have any questions about insurance requirements during construction or renovation, call our office at 877-576-5200 or post a comment below.