New York City Real Estate Amid the Coronavirus Pandemic
The following article on legal issues for landlords during the coronavirus pandemic is a guest post by Janet Nina Esagoff, Esq.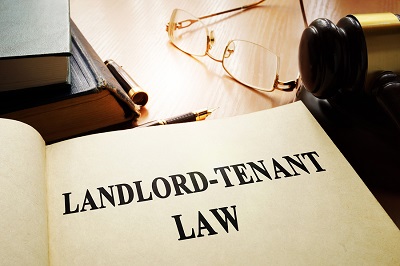 As a New York litigator, I represent both landlords and tenants in my boutique real estate law practice, albeit mostly landlords. My dual perspective helps settle cases. I find that the best outcomes in a dispute result from each side appreciating the challenges of the other. Now, more than ever, tenants should appreciate the rising pitfalls of being a landlord in New York City. It is a unique business with its own unique challenges—inherently stacked against property owners.
Shortly after passage of the "Housing Stability and Tenant Protection Act of 2019," which dramatically tipped the scales in favor of tenants, New York landlords are now dealing with the latest "anti-landlord" laws. Namely, the state has enacted a 90-day moratorium on evictions, thanks to fallout of the COVID-19 pandemic. In other words, there will be zero court adjudication of non-payment of rents, or holdovers, for the next several months. Once the court floodgates open, there will certainly be much delay and chaos, as the backlog of eviction and other cases work their way through the system.
Tenant Protections Due to the Coronavirus Pandemic
To be sure, tenants who default on rent payments or who hold over after expiration of their ease are officially protected by the March 20, 2020, Executive Order 202.8 of Governor Andrew Cuomo, which expressly provides: "There shall be no enforcement of either an eviction of any tenant residential or commercial… for a period of ninety days." The new law effectively halts pending evictions and executions in Housing Court, as well as filings of new non-payment and holdover eviction cases, until at least April 19, 2020. This new paradigm fully protects struggling tenants, who may be facing hardship, unemployment and/or underemployment due to the COVID-19 shutdown and social distancing in effect. The objective of the law is for tenants to conserve resources and to stabilize their households to better focus on the well-being of their families, especially food and healthcare, rather than stress over rent payments.
There are a few exceptions to the no court-filing rule during the coronavirus pandemic, but they solely address landlord lockouts, emergency repair orders and serious code violations. Courts will accept such applications to ensure no disruption to a tenant's essential services and safety. Having a roof over your head has never been more critical—it is literally the law of the land to "stay home."
Landlords' Predicament in the Pandemic
Landlords do not have court relief available for non-payment or holdover at the present time. As a result, many landlords will be unable to pay their mortgage obligations, taxes and other carrying costs. Fortunately, Gov. Cuomo's March 20 Executive Order also halts "foreclosure of any residential or commercial property for a period of ninety days." Hopefully, when the Supreme Courts reopen, lenders will offer mortgage forbearance and settlements as an alternative to swift commencement of foreclosure actions.
Dealing with a cut to their cash flow, and to avoid an inevitable foreclosure, many landlords have resorted to depleting personal savings, business credit or their own home equity loans to keep their properties out of default—or worse. For many conscientious property owners, the operational costs for property maintenance and management including sanitization of "high touch" and well-populated areas of multi-unit rental buildings are higher than ever, thanks to COVID-19. Those owners who don't engage in proper maintenance protocols do so at their own peril, as they face exposure by uninformed—even reckless—tenants, who may be facilitating transmission of the coronavirus. Some of us have seen disheartening videos of individuals seemingly infected with the coronavirus, purposely coughing and spreading the illness at supermarkets or in subway cars. As a practical tip, it is prudent for landlords to be current on their insurance coverage, in the event of ensuing litigation by those tenants affected by coronavirus. While unfair, it is hardly unusual that landlords (and lenders) are deemed fat cats and profiteers who can "afford it," and therefore must bear the brunt of damages incurred by general society.
Fast Forward to the Future. . .
Once court restrictions are lifted, there will be a flood of eviction cases as indigent, underemployed and otherwise unstable tenants are held responsible for their involuntary non-payment of rents or for holding over after lease expiration during the pandemic. New York City's homeless crisis, already bad, will surely worsen, and judges as judicial activists will bend over backwards to enforce public policy to avoid a tenant's displacement, whatever the costs to the unlucky landlord.
Some tenant advocacy groups, including Housing Justice for All, are actually requesting rent forgiveness and rent "cancellation" for struggling tenants. The flaw in the recent housing laws, as with others, is that there is no distinction between one-off landlords from real estate conglomerates or even public housing. As such, smaller landlords will be devastated, even financially ruined, as a result of the novel coronavirus pandemic and government interventions in place to protect tenants and stabilize society. The potential for an unrecoverable economic fallout looms ahead for landlords and tenants alike.
Guidance for Tough Times
When landlords call my office, asking for advice with respect to defaulting commercial and residential tenants, I advise my clients to show compassion, to negotiate and "take what you can get." The long game is often to keep a good tenant since a vacancy may be hard to fill in the downsized marketplace post-coronavirus. My main caveat is that landlords be careful not to appear to offer a waiver of rents. That could be used as a defense if their non-payment case is ever litigated. Likewise, if a tenant calls, I advise them to pay what they can, when they can. The alternative is a huge tab once the case lands in court, and outside of eviction, a tenant can face serious credit issues and eventual wage garnishment if a money judgment is granted in favor of the landlord. One potential source of funds is the security deposit. While it is not generally advisable to use security as rent, if a landlord is holding two months' security, the parties can agree (in writing!) to release one month to be applied to rent.
Hopefully, tenants facing hardships due to the pandemic will save as much as they can and not live beyond their means. Housing costs are usually the greatest expense of a household. Those not paying their rent must take note: With social distancing laws in place during the pandemic, the standard of living should be lower. There should be austerity measures put in place for every household who is struggling with unemployment, loss of wages, and cash flow. That goes for both landlords and tenants. Of course, this cannot be legislated, and people are free to do as they wish. The inevitable is inevitable.
Either way, the potential consequences of the current global shutdown due to the coronavirus pandemic, and consequently, unprecedented unemployment and likely economic depression are dire. Now is the time to stay safe, to make good choices to mitigate damages, and to show compassion. There will be a financial recovery, in due course.
Janet Nina Esagoff is a Great Neck attorney and president of the Esagoff Law Group, P.C. Her practice focuses on helping individuals and businesses in civil litigation, contract law and real estate matters, including landlord-tenant law.