Online Resources for New York City Building Owners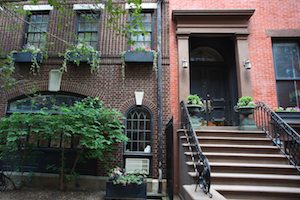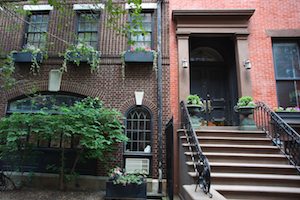 Compared to other parts of the country, New York City presents a number of challenges for building owners. These challenges range from municipal requirements for property registration and maintenance to complex rental rules.
At the same time, building owners in New York City also have access to a number of helpful online guides. Even better, many of these resources are free.
For your convenience, we've compiled a list of helpful websites and online communities.
Online Resources
Brownstoner. This site started in 2004 by chronicling the evolution of Brooklyn real estate. Today the website tells the story of Brooklyn's past, present and future, while helping readers find, sell and improve homes in this borough.
Community Housing Improvement Program (CHIP). This trade association represents apartment building owners throughout the five boroughs of New York City. CHIP advocates on behalf of property owners at the city and state levels. In exchange for annual membership dues, the organization provides industry news and events on its website. CHIP also publishes the New York Housing Journal to educate members on legislative changes and other housing developments.
Curbed. Similar to Brownstoner.com, but on a much broader scale, this website provides analysis, coverage and insight into homes and neighborhoods in 14 cities (including New York, of course).
LandlordsNY.com. This is a free social network designed exclusively for landlords and property managers in New York City. The site offers a private forum for peer-to-peer networking.
NYC Department of Buildings (DOB). The DOB regulates buildings and construction sites across the five boroughs. Property owners can visit the site for guidance on hiring construction professionals and required permits. The Buildings Information System (BIS) provides general information on properties in New York City, including recorded complaints and violations, actions, applications and inspections.
NYC Department of Housing Preservation & Development (HPD). This website explains the policies and procedures associated with New York Stat's Multiple Dwelling Law and the Housing Maintenance Code of New York City. Building owners can register their properties online. They can also find information on maintenance requirements, disaster response and violations.
NYC Rent Guidelines Board. This organization establishes lease guidelines for rent-stabilized apartments and hotels in New York City. The site offers many resources for owners of rent-regulated properties, including fact sheets, links to relevant regulation, fair housing guidelines and information on deregulation.
TheRealDeal.com. This site serves as the online home of the monthly magazine, The Real Deal, which publishes industry news and in-depth reports and profiles.
Real Estate Board of New York (REBNY). Founded in 1896, REBNY is the oldest real estate trade association in New York State. Membership consists of more than 16,000 property owners, developers, brokers, managers, attorneys, architects, and other professions affiliated with New York City real estate.
Small Property Owners of New York (SPONY). Similar to CHIP, this organization represents members' interests before city and state legislation. SPONY specifically helps owners of small properties, ranging from two-family homes to 100-unit apartment buildings. The association maintains a members-only forum on Facebook.
We also maintain a list of resources here on our website, and we strive to provide useful information in this blog.

If we've missed any resources, please share them in the comments below. And if you have any questions about building insurance, call our office at 877-576-5200.