Reopening Businesses Safely in the New York Metro Area: What to Expect and How to Stay Safe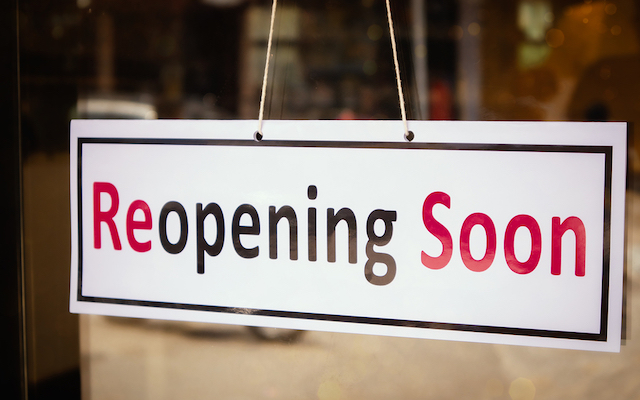 As the New York metro area begins to reopen, building owners and managers have questions about reopening businesses safely for tenants, clients and visitors. With guidelines and regulations that change often, here are the current recommendations.
Reopening New York Businesses
Much of New York State is poised to enter Phase II of reopening. New York City expects to start on June 8.
Phase I Reopening: Construction and manufacturing may resume; nonessential businesses may offer curbside pick-up.
Phase II Reopening: Many stores may fully open, office-based jobs may resume, and personal-service businesses, such as hair salons, may offer limited service.
Note that, in many cases, facilities and contractors should take additional precautions, such as:
Adding more hand-washing facilities
Increasing parking
Limiting personnel
Reconfiguring spaces to increase personal distance
Devising pandemic response policies and procedures
Reopening in New Jersey
In New Jersey, the state is expecting to enter Stage 2 of its multi-phase reopening plan. Currently, in Stage 1, the state has largely focused on permitting more outdoor activities, including reopening parks and beaches. Nonessential businesses have started offering curbside service, and the limit on outdoor gatherings has been increased to 25 people. Residents are still being asked to remain at home as much as possible.
Stage 2, according to the governor's office, will include:
Expanded retail
Outdoor dining and indoor dining at "significantly reduced capacity"
Limited personal care
Libraries and museums with "significantly reduced capacity"
Possible expansion of childcare with restrictions
Summer school and summer camps may have "limited in-person engagement"
Reopening in Connecticut
Connecticut's Phase I reopening, which began May 20, includes:
Offices and stores may open at 50% capacity
Restaurants can offer outdoor seating.
Hair salons and barber shops may reopen June 1
Social gatherings are limited to five people
Zoos and museums may open outdoor exhibits
Nonessential retail may open, subject to restrictions
In Phase II, which will begin June 20, indoor facilities including gyms, hotels, personal services, and indoor restaurants (though no bars) will be allowed to re-open. Summer day camps will also be allowed to reopen, as well as some youth sports.
Cleaning and Disinfecting in Buildings
The Centers for Disease Control and Prevention (CDC) recommends more frequent cleaning and disinfecting in all common areas, including entryways, lobbies, hallways and restrooms. High-touch surfaces should be cleaned daily or as often as possible. Those surfaces include:
Door pushes
Electronic devices, including keyboards
Elevator buttons
Faucet
Handles
Sinks
Touchpads
Read this article for cleaning product substitutions for Covid-19.
If an Infected Person Has Been in Your Building
If a tenant, visitor, tradesperson or delivery person has been in your building(s) or vehicle(s) and you discover they've been infected with COVID-19, the CDC recommends:
Close off areas visited by the infected person(s). Wait as long as practical to clean and disinfect, ideally 24 hours or more
Clean and disinfect all areas and high-touch surfaces
If the infected person was in your building(s) or vehicle(s) more than seven days ago, additional cleaning and disinfecting may not be necessary
To disinfect, use products listed by the EPA as effective against the virus. Make sure cleaning staff use personal protective equipment (PPE), such as gloves and masks. Also ensure that they know how to safely dispose of materials and single-use equipment afterwards.
For more information, check out this article on how landlords can provide better coronavirus safety for tenants and employees.
Preparing to Reopen Safely
Before reopening buildings, the CDC recommends:
Add physical barriers where possible
Require that employees, visitors, tradespeople and tenants wear masks in common areas
Deep clean and disinfect premises regularly
Reduce or eliminate shared workspaces, gathering places and other "hot spots"
Do not allow staff or tradespeople to share equipment
Because this is a rapidly changing situation, check with your local authorities for the latest regulations and guidance.
If you have any questions about insurance or your current insurance policy, or if you would like a free insurance review, please call us at 877-576-5200.