Replace Your FPE Breaker Panel Now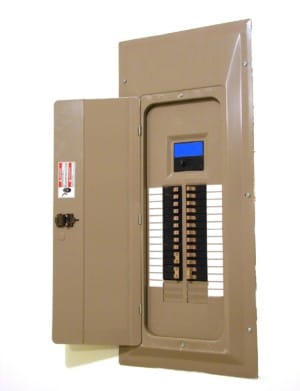 Your breaker panel is supposed to keep your home safe by guarding against serious electrical problems, such as:
Circuit overloads
Short circuits
Outside power surges
But sometimes your breaker panel itself is the danger.
According to experts, more than 2,800 fires a year are caused by a Federal Pacific Electric (FPE) circuit breaker panel with Stab-Lok circuit breakers. Many homes built between 1950 and 1990 have one.
In multiple tests, one in four Stab-Lok breakers failed to properly trip. Those breakers were labeled as meeting the standards set by the UL (Underwriters Laboratories). A New Jersey court ruled that FPE's testing was fraudulent.
The Consumer Product Safety Commission investigated, but did not issue a recall. Federal Pacific Electric is now long out of business.
Insurance problems
Many insurance companies will not insure a home with a Federal Pacific Electric (FPE) circuit breaker panel with Stab-Lok circuit breakers. In addition, a home with an FPE box can be difficult to sell without replacing the breaker panel.
Check your breaker box
To see if you have an FPE breaker panel, check the front cover, which should have the name or logo will be on the front cover. Inside the cover, you'll find the name Stab-Lok printed near the center or side of the panel. The breakers will also have the company's signature red stripe on the front.
If you have a Federal Pacific panel or Stab-Lok breakers, please contact a licensed electrician for a replacement. A defective breaker that fails to trip when it should puts you and your family in danger.
We hope you found this article helpful. If you have any questions or want to know how an FPE breaker panel can affect your insurance coverage, please call our office at 877-576-5200.