Stay Safe While Celebrating Halloween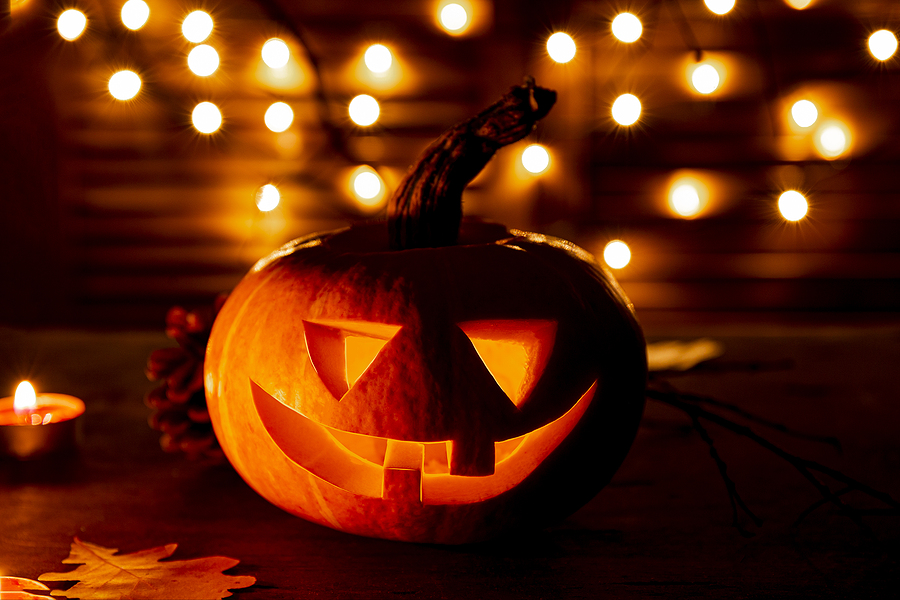 After the pandemic canceled many Halloween celebrations last year, Americans are on track to spend a record amount on the spooky holiday in 2021. The National Retail Federation (NRF) estimates that consumer spending will reach $10.14 billion, including $3 billion on costumes alone.
If you're among the estimated 65% of Americans who plan to join in Halloween festivities, follow these tips to stay safe and healthy.
Pandemic Precautions
The U.S. Centers for Disease Control and Prevention (CDC) has released new COVID-19 guidelines advising unvaccinated individuals to avoid traveling for the holidays and to wear masks if attending Halloween parties.
Better yet, CDC recommends skipping indoor celebrations and opting for outdoor or virtual activities.
Other Halloween safety recommendations:
Trick or treat outside in small groups.
Avoid large gatherings, such as on doorsteps.
Practice social distancing.
Incorporate face masks in costumes.
When making Halloween plans, keep local infection rates in mind, and take appropriate precautions.
Halloween Costume Safety
Whether your little monsters go for a superhero, a movie or TV character, or an inflatable unicorn, follow these tips to ensure their Halloween safety:
Decorate costumes and bags with reflective tape, paint or flashing lights to make them more visible.
Use face paint or makeup instead of Halloween masks so vision isn't obstructed. (Test makeup for allergic reactions by applying to a small area.)
Have kids carry glowsticks or flashlights.
Make sure costumes are the right size, so kids don't trip and fall.
Look for labels that indicate costumes and wigs are flame resistant.
Remove all makeup before bedtime to prevent skin and eye irritation.
And one comfort tip: The right footwear can mean the difference between "I'm tired. Carry me." and "Can we go to three more houses?"
Safe Walking
The excitement of the evening can turn even the most cautious child into an impulsive creature. Here's how kids (and parents) can avoid scary situations:
Put electronic devices down and keep heads up, whether trick-or-treating or acting as a chaperone.
Stay on sidewalks and paths. Even if a crowd of children is crossing the street, make sure no vehicles are coming.
Stick to familiar, well-lit areas.
Only go to homes with a porch light on.
If you're driving, turn headlights on even if it isn't dark yet for better visibility, and be extra alert. Also, Halloween isn't a good evening for inexperienced drivers to be behind the wheel.
Safe Halloween Décor
Flickering candles and glowing jack-o'-lanterns set the mood; here's how to keep the fun safe:
Avoid highly flammable decorations like dried flowers and cornstalks. If using such items, keep them away from open flames and sources of heat.
Use battery-powered candles rather than actual candles in jack-o'-lanterns and as holiday décor.
Make sure porches, entryways, yards and sidewalks are free of clutter, well-lighted and easy to navigate.
Don't drape fabrics over light bulbs, which generate heat and can ignite a fire.
Keep pets restrained. Even the calmest pet can act out of character when stimulated by the excitement of trick or treaters.
Don't overload extension cords when powering decorations.
Check for the UL (Underwriters Laboratory) mark, indicating decorations have been tested and meet safety standards.
More Safety Tips
According to the National Safety Council, children are more than twice as likely to be hit by a car and killed on Halloween than on any other day. Please make sure your children don't become part of that grim statistic.
Please download our free Halloween Fire Safety Tips to learn more.
If you have any questions about insurance or your current insurance policy, or would like a free insurance review, please call us at 877-576-5200.