Tenants for the Win: Keeping Score in the Landlord Business
The following article is a guest post by Janet Nina Esagoff, Esq.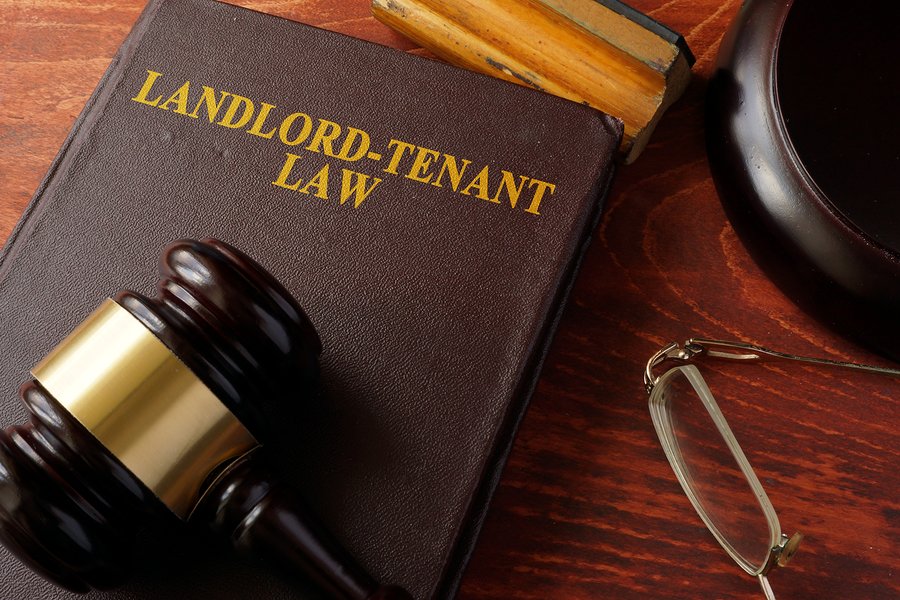 This past June, New York State passed a law deemed a "major step forward for tenants across New York" by Governor Cuomo, essentially a guarantee of the "strongest tenant protections in history." The new bill, the "Housing Stability and Tenant Protection Act of 2019," will affect about one million regulated apartments in New York City, passed in an attempt to take long-held power away from landlords and "restore equity," according to city legislators. In other words, an entirely different ball game.
Landlords and investors of investment property in New York are absolutely devastated, while many tenants and their advocates are grinning at their series win. As a real estate attorney specializing in all things real estate, I have many developer clients, landlords and property managers shocked at the outcomes and wondering just how badly the new laws will affect their business. More alarmed is the small-time landlord, with a mortgage to pay, increasing carrying costs and unpredictable expenses. Their profit margins are disappearing under the new laws.
Summary of Reforms Under the Act

For many years, housing advocates and tenants have been trying to eliminate certain pro-landlord policies that have resulted in higher rents and a shrinking supply of affordable, rent-stabilized units. They have now succeeded in a big way. Some of the new reforms will result in more rent-stabilized units, including vacancy decontrol and high-income deregulation.
Other reforms that allowed landlords to raise rent under certain conditions, like vacancy bonus and longevity bonus, have also been repealed. Also, preferential rent now becomes the base rent at lease renewals, and annual increases for major capital improvements will be lowered from 6% down to 2%. In addition, tenants who have lived in a unit for 15 or more years will be protected from eviction under the "owner use" provision, which allows owners to evict a tenant if they want to use the unit for themselves or their immediate family.
As for security, owners are now only entitled to one month, and it must be returned within two weeks of the end of occupancy. With respect to co-op/condo conversion, if owners want to convert a building into co-ops or condos, 51% of tenants in the building must agree to purchase apartments before the conversion can be effective. In sum, nothing favorable for the landlords, and a win-win for tenants statewide.
Housing Stability and Tenant Protection Act's Impact on Landlords
So what is a landlord or property manager to do to generate profits to offset ever-increasing carrying costs and expenses? Since vacancy is now the only real path to raise rents, especially if a tenant has a preferential rate, there will be more buyouts and cash for keys. Some landlords at the initial stage will scrutinize and perform better screening and qualifying tenants, especially since a 2-3 month security deposit is no longer an option.
Others may consider getting creative, adding à la carte or mandatory "concierge" or "convenience" fees as additional rent. Some landlords should consider switching to month-to-month tenancies in some cases, rather than 1-2 year leases, to avoid long-term commitment. These new reforms may actually end up hurting marginalized or vulnerable renters, however, such as working students without guarantors or single mothers, in the long run.
In reality, this new anti-landlord paradigm is inherently an attempt to address a major public policy issue. It seems that the government is shifting more responsibility than ever for low-resourced, indigent tenants from the state to the seemingly "fat cat" landlords. This is a fallacy, as I see regularly in my practice.
Many landlords and small building owners are far from affluent. They are barely getting by, just like their cash-strapped tenants. By way of example, the newly passed laws expand the housing court's authority to postpone a non-payment eviction for up to a year, "if the tenant cannot find a similar suitable dwelling in the same neighborhood." This translates into property owners effectively subsidizing tenants experiencing hardship, by waiting to get rents paid, or waiving rents altogether. The final insult as a landlord is chasing money judgments for rents owed from tenants who are often "judgment-proof."
But it gets even worse: Imagine all of the landlords who literally rely on every dollar of rent monies to pay mortgages and carrying costs for their rental properties. We just may see a wave of new foreclosures because property owners cannot make their loan obligations due to the favorable treatment of tenants with respect to leases, and in litigated non-payment cases.
Given that the new laws are now "permanent", and not subject to expiration every few years, landlords and property owners need to face this new reality, head-on. Leases should be carefully reviewed and revised by legal counsel prior to automatic renewal, to make sure that the leases are tight, and tenant obligations are clear. Then, when tenant default occurs, lease terms should be strictly enforced. Legal notices should be generated to inform leased tenants of additional rent owed or as the case may be, ensuing legal proceedings. Landlords should address, efficiently and effectively any property management issues and/or repairs, and streamline their operations to every extent if maximize profits is the goal to offset expenses. The business of landlords—Best to lawyer up before you batter up! Then go out and win.
Janet Nina Esagoff is a Great Neck attorney and president of the Esagoff Law Group, P.C. Her practice focuses on helping individuals and businesses in civil litigation, contract law and real estate matters, including landlord-tenant law.