Thanksgiving Safety Tips Before and During the Holidays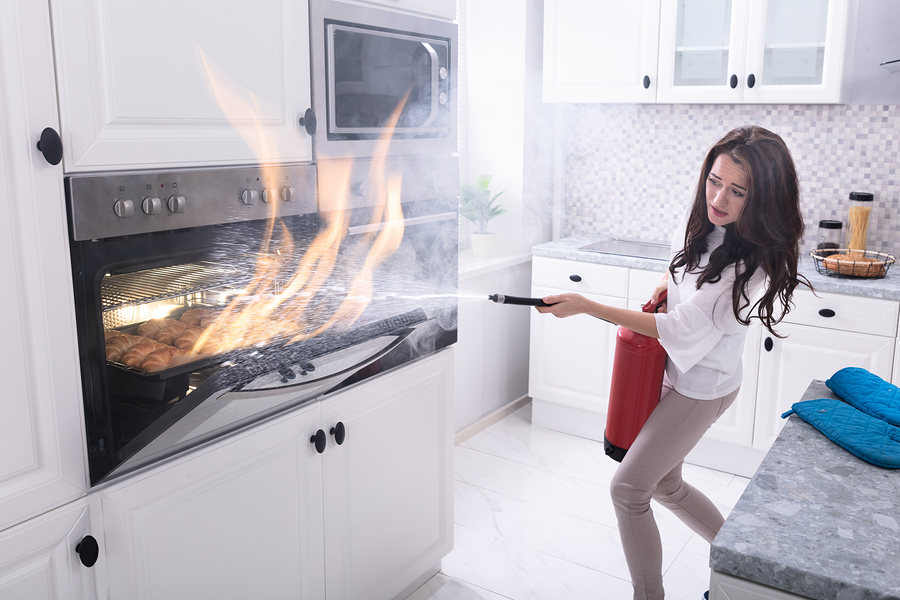 Doctors in New York City estimate that their emergency room visits spike by 5-12% on Thanksgiving. As the busiest travel week of the year, vehicle accidents also rise. From kitchen fires to food poisoning to knife accidents, the season to be thankful is also the season to be more careful.
Much more careful. The U. S. Fire Administration says this year's feast will include 2,000 kitchen fires, five deaths, 25 injuries, and $21 million in property loss.
Here's how to avoid being a statistic.
Pre-Thanksgiving Safety Tips
Safety, of course, is important every day. Get in the habit of following these safety tips before the holiday and year-round.
Make sure you have working smoke detectors with fresh batteries. There were no smoke alarms in 20% of the residential buildings that suffered fires on Thanksgiving.
Keep knives out of the reach of children.
Move all electrical cords from appliances away from areas children can reach.
Keep matches and lighters in high or locked cabinets.
Learn what to do when someone is choking or during other food-related incidents.
And, needless to say, drive safely.
Safety During the Thanksgiving Holiday
With family, friends, children and pets adding to the commotion, being safety-conscious at a gathering is important:
Never leave food on the stove or in a turkey fryer unattended.
Never use water to extinguish a grease fire; the fire will spread. Instead, use an all-purpose fire extinguisher or baking soda, or cover a flaming pot with a lid.
Keep combustible materials, such as dish towels, away from stoves and open flames
Keep pets out of the kitchen, and make sure guests don't feed food scraps to pets.
Never leave children alone in the kitchen or near candles, fireplaces or other open flames.
After the gathering, check candles, fireplaces, stoves and appliances to make sure that everything is turned off or extinguished.
Learn more about how to handle kitchen fire here. Or check the list of Top 10 Holiday Safety Tips.
Choking Safety Tips
A social dinner where everyone is talking and laughing, especially when wine or other alcohol is involved, increases the risk of choking. If it happens:
Call 911 if the person can't breathe, cough or speak.
Give the victim five sharp blows on the back with the heel of your hand.
If unsuccessful, wrap your hands around the victim's abdomen and give five quick upward thrusts.
If your holiday includes Black Friday shopping, be extra vigilant. Thieves target preoccupied shoppers and their credit cards during the holiday season—especially during one of the busiest shopping days of the year.
Above all, have a safe and enjoyable holiday.
If you have any questions about insurance or your current insurance policy, or would like a free insurance review, please call us at 877-576-5200.