The British Crown Jewels Are Uninsurable!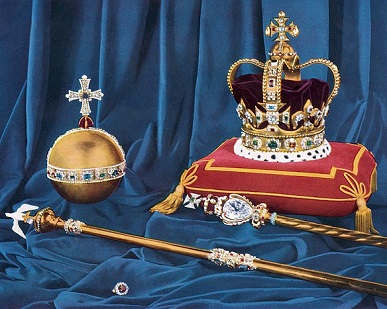 It's unbelievable how such a rare, incredibly valuable collection like the British Crown Jewels is uninsurable. Your precious collection may be worth slightly less than £2.7 billion so it would be worth your time to inquire about its insurability.
The following article was provided courtesy of PIA National. The original article can be found here. 
One of the world's most famous collections of precious stones is totally uninsured. That's because the crown jewels are considered uninsurable. The Queen's crown jewels are carefully locked away in the Tower of London when they are not being wheeled out for state ceremonies.
The Crown Jewels include the 1611 St Edward's Crown used in coronations, as well as robes and other items of ceremonial regalia. The St Edward's Crown is only used briefly during the coronation of a new monarch. It was placed on Queen Elizabeth II's head at her Westminster Abbey coronation on June 2, 1953. When the crown is not being used at coronations, it is on display at the Tower of London alongside other pieces from the collection which pull in 30 million visitors every year.
The historical nature of the Crown Jewels means a price cannot be put on the collection, making it impossible to insure. But a finance website recently speculated that the entire Crown Jewels collection is worth more than £2.7 billion.
Image: © 1952 United Kingdom Government; CROWN COPYRIGHT RESERVED; public domain.