This Breaker Panel Has Caused Thousands of Fires. Do You Have One?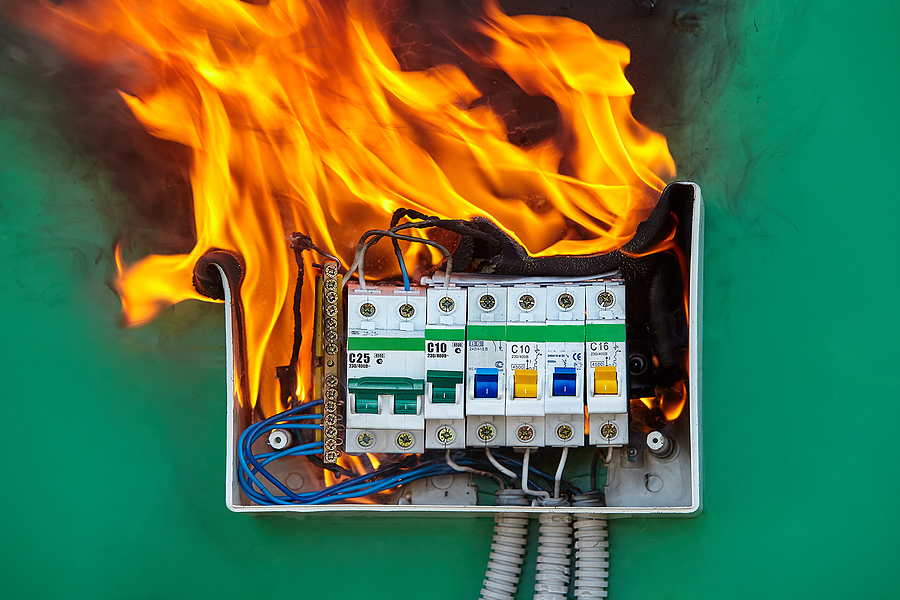 New York City is home to many charming, older buildings. You may own one or live in one.
Unfortunately, there may be a major fire hazard living in it as well.
Many area homes built between 1950 and 1990 have a Federal Pacific Electric (FPE) circuit breaker panel with Stab-Lok circuit breakers. Homes that were renovated or had major electrical work done during that time could also have one.
The product and the company behind it no longer exist for one reason. The panel was such a safety hazard that experts estimate they cause more than 2,800 breaker panel fires, 13 deaths and $40 million in property damage each year.
Fake Breaker Tests, Real Fire Consequences
Many consumers and contractors know to look for the UL (formerly Underwriters Laboratories) seal of approval, indicating that the item in question has met the organization's rigorous standards. The FPE panels had that seal.
However, 25% of the FPE's Stab-Lok circuit breakers failed in an independent test. A second test, commissioned by the Consumer Product Safety Commission (CPSC), showed a failure rate of 51%. A New Jersey court ruled that FPE's own tests, which reportedly showed that the breakers worked correctly, were fraudulent.
When a circuit breaker fails to trip as it should, too much power can surge into the circuit "protected" by that breaker. The result: Overloaded wires and appliances and the potential for a serious fire.
The CPSC closed its investigation into the panels without issuing a recall. Federal Pacific Electric is now long out of business.
Breakers Can Break Your Insurance
Even if you don't have an FPE panel, the company licensed others to manufacture Stab-Lok breakers. If your home or a building you own has them, many insurance companies will not insure it due to the increased risk of breaker panel fires. In addition, a home with an FPE panel or even Stab-Lok circuit breakers may be difficult to sell without replacing the panel and the breakers.
Check Your Breaker Panel and Breakers Before Fire Happens
If you have an FPE panel, the company's name or logo should be on the front cover of the panel. Inside you should see the name Stab-Lok printed near the center or side of the panel, or the company's signature red stripe on the breakers. If another manufacturer made Stab-Lok breakers under license, the breakers should be marked as well.
Should you have a Federal Pacific panel or Stab-Lok breakers, please contact a licensed electrician for a replacement. A defective breaker that fails to trip when it should puts you and your family in danger of breaker panel fires.
We hope you found this article an breaker panel fires helpful. If you have any questions, please call our office at 877-576-5200.