Top 5 Principles for Construction Projects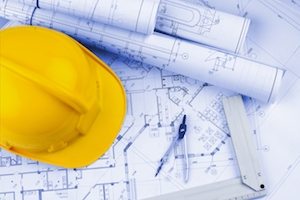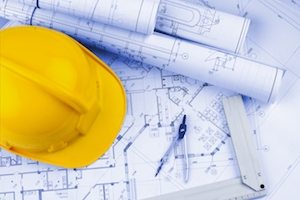 By C. Jaye Berger, Esq.
Construction projects come in all types and sizes, commercial and residential, co-ops, condominiums and townhouses, ground-up new construction and gut renovations. Here are some principles that hold true no matter what type of project you are involved with. They can be drafted by legal counsel into the construction contracts.
Assemble your team. It takes a team of professionals to build a successful project. You may start off with an interior designer or architect to establish the design concepts. Of course, there will be a general contractor and various subcontractors. There may also be a variety of consultants, including engineers, some of whom will be retained by the architect or contractor. There may also be one or more owner's representatives to manage the owner's payments and needs on the project. There may be a construction manager bidding out work to various trades. All of these people should be identified and have signed contracts in place before the work begins.
"Let's Just Get Started" vs. "Hold Your Horses." Having complete plans before starting the work is critical. People rush to start the demolition, but may only have basic floor plans in place. They hope to work certain things out as they go along. Take the extra time to work things out before demolition begins. The worst example is when people work with contractors directly on design decisions, rather than with the project designers, to save money. Once the demolition is done, the clock is ticking, especially in co-op and condo buildings with time deadlines in the Alteration Agreements or in commercial buildings with leases and work letters. Before work commences, the owner is in the best position to negotiate. After work commences, he is in a more vulnerable position, because other factors are in play regarding pricing.
Formalities matter. Having a complete, formal, signed contract is important. Any special conditions, bid letters, drawings and specifications should all be incorporated by reference. Other types of formalities also matter, such as whether the architect is licensed in New York and whether the firm is set up as an architectural firm. On residential projects, it matters that the contractor has a Home Improvement Contractor's License in the county where the project is located. If someone is only signing a contract as an agent, that should be made clear.
Timing is everything. You should start the project with a specific period of time agreed on for completion and monetary consequences if it is not completed within that time frame. There can also be bonuses offered for early completion. If things change and more time needs to be added, then the parties can amend their original agreement and add time, but it should be done in signed change orders.
Insurance and indemnification provisions are essential. Merely handing someone an insurance certificate is not enough. There needs to be a contract provision requiring such insurance and listing the names of the "additional insureds." Without that, there could be a denial of coverage by the insurance company when a situation arises. Indemnification can exist as a matter of common law when someone may be held responsible for something someone else does. However, indemnification can also be created by contract. It is important to have both, especially in the event of an accident where someone is injured.
C. Jaye Berger, Esq., (Law Offices C. Jaye Berger, 110 E. 59th Street, 22nd Fl, New York, New York 10022) is an attorney with many years of experience in co-op/condo law, real estate and construction law, and litigation. The above excerpt has been reprinted with permission. For more information on how to protect your interests during construction projects, contact Ms. Berger at 212-753-2080.

For information regarding insurance and indemnification, or for other insurance-related questions, contact our offices at 877-576-5200 or leave a comment below.