What are New Yorkers looking for in an apartment?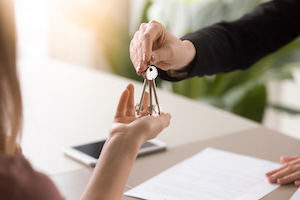 Rentlogic, a standards organization that rates the quality of multi-family residential buildings, has published a white paper that explores what New York renters are looking for in a home. The findings represent a small audience of 250 adults living in one of the five boroughs, interviewed in February 2018. Even so, the paper offers insight into how landlords can make their properties more attractive to tenants and the importance of responsive landlords.
Responsive Landlords = Satisfied Tenants
More than three-quarters (76%) of the respondents were satisfied with their current apartment. In other words, New York landlords seem to be doing a good job overall. Top reasons cited for building satisfaction include building safety (64%), responsive landlords (57%), and working heat/air conditioning (57%).
Despite the high satisfaction level, 76% of tenants also reported experiencing an issue. The most common problem involved plumbing and leaks (36%). Other issues included pest infestation (29%), structural damage (28%), loss of heat (27%) and electrical issues (26%).
In most cases, having an issue won't sour a tenant, especially when the landlord is responsive. In fact, 90% said they would sign a longer lease with a responsive landlord.
Renter Priorities
Not surprisingly, price (96%) and location (95%) rank at the top of renters' priorities. Next in line is cleanliness (94%), followed closely by quality (93%). Highlighting these two aspects of a property could help landlords with tenant acquisition.
Since we're on the subject of cleanliness and quality, let's talk about Rentlogic itself. The company's website and browser extensions make it easy for renters to view a building's letter grade (A through F), based on data from New York City government agencies. This data includes verified city-issued violations against buildings. Complaints via #311 do not affect a property's rating, only confirmed violations.
Interest in sites like Rentlogic reflects the sophistication of renters in today's hyperconnected world. According to the report, 82% of renters find it difficult to get detailed information about the quality of an apartment building.
Insights for Landlords
Generally speaking, the white paper confirms that building maintenance and prompt service pay off when it comes to attracting and retaining tenants. (While we're at it, we have to mention the bottom-line benefits of a well-maintained building, as well as potential savings from life safety features.)
In addition, New York City landlords can use sites like Rentlogic as independent verification of their clean track records. Landlords can check their building ratings to identify open violations that require correction. The site is also beta testing a service for landlords who wish to dispute their rating and for those who have made building improvements not yet reflected in public records.

Does your landlord insurance policy include all recent building improvements? Call our office at 877-576-5200 to confirm that you're getting the best rates on the right coverage.