What is Replacement Cost Coverage and Why Should I Care?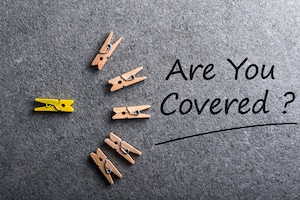 Many homeowners choose insurance this way: "My mortgage is $600,000, so that's what I'll insure my home for." This guarantees that, if your house burns down, is flooded or suffers major damage, your mortgage lender won't lose any money. But if you don't have replacement cost coverage you could lose a lot. Including your house.
For your home itself (not the contents), there are two ways to choose the amount of insurance:
Replacement cost. The cost to repair or replace your entire home
Market value. The amount a buyer would pay to purchase your home and land in their current condition
Note that neither one of them has anything to do with your mortgage amount. Note, too, that because the market value of your home includes the land, in an area where land is very expensive, you may be paying a lot to insure something that might not need to be insured. (If your house burns down, you need to replace the house, not the land.)
Benefits of Replacement Cost Coverage
In the event of a loss, replacement cost coverage will help you and your family return to your home with minimal financial interruption.
Because construction costs change over time, you should review your policy amount annually to ensure that it accurately reflects construction costs in your area. The prices of many materials, particularly those affected by foreign trade and tariffs, are very volatile at the moment.
Construction costs vary widely as well, depending on which county or zip code a property is in. (And don't count on bringing in a contractor from out of town to cut costs. Contractors adjust their rates based on the current market for the neighborhood.)
A good insurance agent/broker can tell you what the construction costs are in your neighborhood.
Another factor to keep in mind is that some pre-war buildings, such as brownstones, will have architectural details and materials that may be difficult to restore to their original condition.
Speaking of construction, always tell your agent/broker when you make any renovations, upgrades or improvements. Changes that raise the value of your home, or change the replacement costs, should be reflected in your insurance coverage.

For more information on choosing the right insurance coverage, download our free booklet, Top 10 Homeowners Insurance Mistakes (and How to Avoid Them). And if you have questions about your current coverage, call our office at 877-576-5200 for a free, no-obligation policy review.