What's Happening with New York City Building Insurance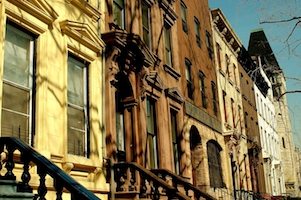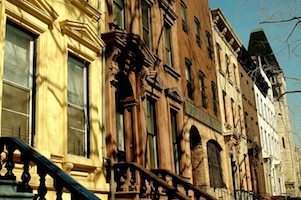 Property owners shopping for New York City building insurance may run into some unexpected surprises. Specifically, we're seeing a lot of flux in the players and programs. Not only are local carriers changing, but underwriters are also tightening their risk threshold. (In English, this means that it's getting harder to buy a policy.)
Overall, building owners need to pay more attention than ever to their property risk profile.
Here's a quick summary of what's happening in the industry, both good and bad. Then, we'll look at ways for you to qualify for the best program and rate.
First, the bad news . . .
Fewer insurance companies are issuing certain kinds of New York City building insurance.
After changing carriers, one prominent insurance program manager stopped writing policies for small, owner-occupied buildings (1 to 4 units).
Other companies have limited the types of commercial occupancies allowed in mixed-use buildings. (Common throughout New York City, these properties have commercial space on the ground floors, with apartments above.)
Some good news . . .
As you may have noticed from previous posts, life safety features can qualify for huge insurance savings.
Buildings with three stories or less, between 3 and 15 units, need two means of egress. Either fire escapes or rear exits qualify.
Properties with four or more stories must have a full sprinkler system or central station fire alarm, plus two means of egress.
These requirements come straight from NFPA 101, part of the New York City fire safety laws. If you own a residential or mixed-use property that meets these criteria, request a quote. Even frame buildings (wood vs. brick) qualify for these discounts.
Outside New York City, these safety features are really paying off. Building owners in Hudson County, N.J., consistently lower their premiums by 30-50%.
Getting the best rates
Today, if you're looking for New York City building insurance, you need a ship-shape building profile.
Maintain the building. Sure, this might sound like common sense, but little things do count. Repair major sidewalk cracks. Maintain handrails and fire escapes. Fix leaks and repair water damage.
Get credit (where due). When talking with an insurance broker, discuss all safety-related improvements, as well as recent upgrades. Adding more lights and/or a doorman, for instance, makes a building more appealing. New building systems can also help you qualify for discounts.
Comply with local laws. Building owners in New York City should bookmark helpful sites like the New York City Department of Housing Preservation & Development and the Department of Buildings. Open violations work against you. Know your responsibilities as a building owner, and follow them.
Work with an experienced broker. To qualify for the best programs and rates, talk to an insurance broker who specializes in real estate. He or she will know which programs and carriers match your building and needs. In addition, a broker can guide you on how to prepare your property for underwriting.