Your Guide to Earthquake Insurance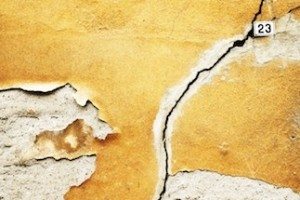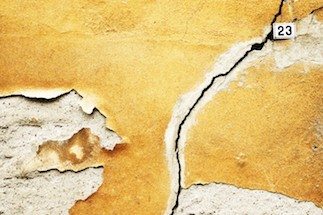 If you're wondering whether your home or building is insured against earthquakes, then it probably isn't. Earthquake insurance is a special kind of protection that isn't included in a standard homeowners or landlord policy. In other words, if an earthquake causes structural damage to your property, you'll have to pay out of pocket. The same applies to any loss of furnishings or personal possessions. And if the building in question is a commercial property, such as an apartment building, you wouldn't be covered for any loss of income.
How does earthquake insurance work?
You can purchase an endorsement to a homeowners or business policy or as a separate policy to cover losses from earthquakes and aftershocks. Since different building materials react differently to earth movement (brick vs. wood, for example), premiums vary by the type of construction of the building. Brownstone earthquake insurance, for instance, would carry different premiums than earthquake insurance for a property that uses vinyl siding.
Earthquake insurance deductibles are considerably higher than standard deductibles. Usually they are determined by a percentage of the building's value, generally from 5% to 40%. So if you're purchasing building earthquake insurance for a $4 million property, a  10% deductible would be $400K.
When can I buy earthquake insurance?
You can buy earthquake coverage at almost any time – but not within 72 hours of an earthquake. Damaging aftershocks may still occur during that period. For a business owner's policy, an earthquake endorsement cannot be added within 168 hours of a quake.
Does earthquake coverage include aftershocks?
Yes. With a homeowners earthquake endorsement, any damage from the earthquake and from aftershocks that occur within 72 hours of the initial quake will be considered one occurrence. You pay your deductible only once. It works in a similar way for a commercial earthquake policy. Similar to the period for purchasing earthquake insurance, a business policy includes any aftershocks within 168 of the earthquake.
Do I really need coverage in this area of the country?
Small earthquakes have happened in this area and will likely happen again. In fact, some experts predict a major quake in the Northeast some time over the next five years. (But who knows?)
Are you interested in learning more about building earthquake insurance? Give us a call at 877-576-5200.