How to choose the right residential building insurance policy
As a landlord, you know building property insurance is far more complex than standard homeowner's insurance. With so many options, comparing insurance alternatives can be confusing. Listed below are several factors you should consider when comparing insurance policies.
There is generally a lot more at stake with commercial assets than with personal property. So before even looking at coverage types, you should consider the stability and reliability of the insurance carrier itself.
Carrier Stability
The financial rating of an insurance company reveals its financial strength (and its ability to cover your loss). So before making a decision on your policy, it's important to know the financial rating of prospective insurance companies.
Use an independent rating agency to find the carrier rating. There are several well-respected agencies, and many publish ratings for free online. Here are four of the top agencies and links to their sites:
Important: Use the same ratings agency when comparing insurance carriers since each agency uses a different system. Also, review the ratings each time your policy is up for renewal to make sure there hasn't been a significant change.
Coverage Options
In addition to carrier ratings, every policy can vary, and so can specific coverage options. We've listed several here, with additional information to help you determine what coverage and how much you need.
Loss of Rents
This is a 'must have' for landlords. Loss of Rents replaces lost rental income during repairs (for up to 12 months) if covered damage requires tenants to vacate the premises.
Ordinance or Law
Most landlords in New York City need this coverage, which offers "code compliance" protection. This provides funds to cover the additional repairs needed for a building to comply with current construction codes after a loss. For instance, in case of a fire, a standard policy would pay to restore the existing electrical system. If changes to the electrical code require a system upgrade, Ordinance or Law coverage would cover those additional costs.
Excess Liability
Standard commercial property insurance includes $1 million in general liability protection. If there's an accident on your property, you would be covered for up to $1 million for medical, attorney fees, settlement, etc.
However, general liability insurance typically does not cover employee accidents or auto accident claims; these would require separate types of policies altogether. Excess liability (also called an umbrella policy) provides protection above the $1 million limit in your standard policy.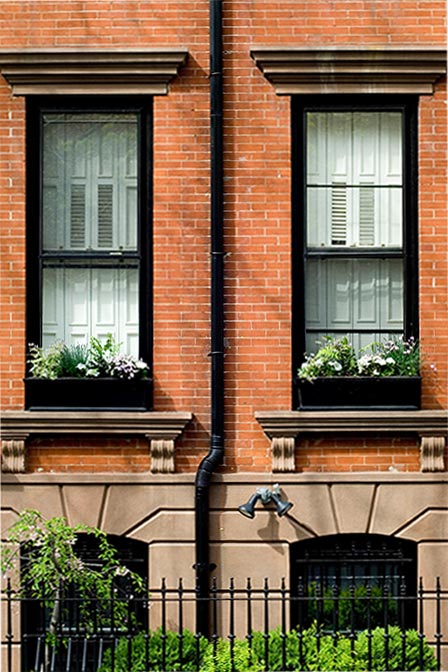 Boiler and Machinery
Boiler and machinery coverage (also referred to as "equipment breakdown" coverage) helps pay for repair or replacement of building systems such as HVAC, boilers and furnaces, office equipment, generators and even elevators, in addition to related damage.
This protection covers most sudden and accidental breakdowns and even resulting financial loss. However, it does not cover wear and tear. Even if you have new equipment, a product warranty typically won't cover damage if something goes wrong. So be sure to consider this option in your insurance policy.
Water Damage Legal Liability
A commonly overlooked coverage is protection for third-party water damage (damage to a neighboring building or property). Water damage to another property can be very costly. If your property is the (unintentional) cause of the water damage, you will be covered… as long as you have this included in your policy.
Smart Insurance Shopping
These are just SOME of your policy options. Many of these coverages may sound familiar, but are they included in your policy? Do you need them in your policy?
If you need the coverage, you want to make sure you have the best coverage. At the same time, if a particular coverage doesn't apply to your building, you want to be sure you're not paying for it.
To find the right policy, understand your available options and determine which ones you need to protect your financial position.
This is a lot to consider, we know. That's why we've put together a free commercial insurance
planner to make your life a little easier and to offer peace of mind.
The planner includes a worksheet so you can compare policies for these and additional
types of coverage that may be essential to protecting your assets.
"Stu actually came to the house. He felt we were underinsured. Despite bringing all the coverages up to a better level, we still ended up with a big savings on our premium."
"The bigger insurance companies will ship the policy out, but Stu works with people like me. He delves deeper, and we figure out the best way to go. We saved between 10 and 40%, depending on the building."
For the fact that I met him personally; I never met any of these other brokers I've been doing business with in real estate. That's the biggest difference, I guess, the personal service that he normally gives."