New York, New Jersey and Connecticut Insurance Discounts
Owners of residential and mixed-use buildings in New York, New Jersey and Connecticut are saving money with a new A+ rated insurance program. This discount program offers building owners like you equal or better coverage at an average savings of 15–25%.
Buildings with safety features qualify for even bigger savings. A three-story building with fire escapes can save up to 50% on comprehensive insurance coverage.
Plus, owners of qualifying properties can take advantage of interest-free financing. Put down as little as 10%, and pay the balance over 10 months.
Complete this form, and we'll contact you within 2 business days to let you know how much you can save.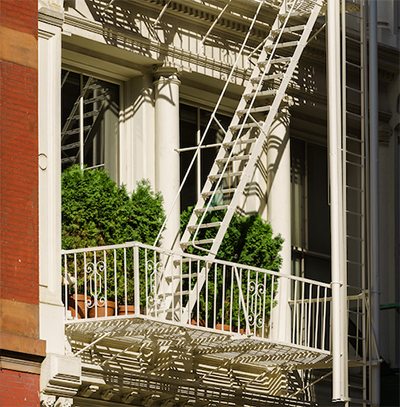 Building owners in New York, New Jersey and Connecticut are realizing huge savings in insurance premiums with a new discount insurance program. And they're not gambling on a bare-bones insurance policy.
Owners of three-story buildings with fire escapes qualify for comprehensive coverage at the steepest discounts—up to 50%.
About City Building Owners Insurance Program
Building owners throughout the area are saving money with our programs. City Building Owners Insurance Program is an independent insurance broker offering residential building insurance for multi-family buildings with fewer than 50 units, including apartment buildings, mixed-use buildings, and co-op and condominium buildings.
With more than 40 years' experience in the New York City area, Stuart (Stu) Cohen, founder of City Building Owners Insurance Program, is the trusted advocate for owners of small buildings, as well as the association boards that manage these properties.