Save Money on Landlord Insurance
New York City area building owners can lower
insurance costs without sacrificing coverage
The insurance market for small residential buildings (less than 50 units)—apartment, co-op and condominium buildings—has expanded, providing an opportunity for building owners to save money on insurance premiums. Follow the tips on this downloadable checklist to ensure the best possible rates for your coverage.
Make a well-informed decision for balanced coverage
Every building, every owner, every location is different. Even two identical residential homes may need different coverage. Only you can balance the coverage, costs and risks to find the best combination, and our job is help you save money on landlord insurance and help you make a well-informed decision.
About City Building Owners Insurance – Independent insurance agent and founder of City Building Owners Insurance Program, Stuart (Stu) Cohen is one of the premier insurance brokers for insuring small buildings in the greater New York City area and New Jersey. He leads the Somers Agency in Somers, N.Y., as a licensed insurance agent, broker and consultant in New York, New Jersey and Connecticut.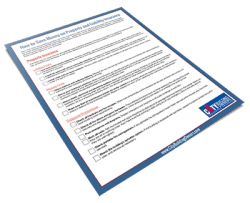 Download our FREE checklist!
Enter your information to receive your free checklist on saving money on Property and Liability Insurance for landlords. You'll also receive periodic information about protecting your real estate investments. Your information will not be shared.