11 Things New Homeowners Should Do Immediately After Moving into a New Home
These 11 Tips Can Save You Money and Hassle
Moving into a new home is often a happy occasion, but it can also be overwhelming. We all want to jump right in, unpack, and make our new house a home—complete with new decor and furnishings that make it perfect.
But, to secure your home and your family, there are several things every homeowner should do immediately after moving in.
Download this free infographic as a tool to guide you through critical tasks that you should do before throwing a housewarming party. It could save you thousands of dollars in the long run.
About City Building Owners Insurance – Independent insurance agent and founder of City Building Owners Insurance Program, Stuart (Stu) Cohen is one of the premier insurance brokers for insuring small buildings in the greater New York City area and New Jersey. He leads the Somers Agency in Somers, N.Y., as a licensed insurance agent, broker and consultant in New York, New Jersey and Connecticut.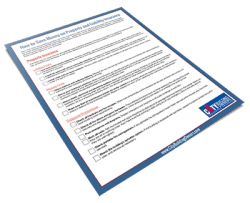 Download your FREE checklist!
Enter your information to receive a free checklist to help you secure your new home and your wallet. You'll also receive periodic information about protecting your real estate investments. Your information will not be shared.