It's Property Registration Time for New York City Landlords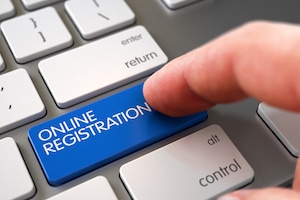 Property Registration season has arrived here in the five boroughs. Between May 21 and September 1, owners of all residential properties with three or more units must file an annual Property Registration Statement with the New York City Department of Housing Preservation and Development (HPD). This requirement also applies to private dwellings—one- or two-family homes—not occupied by the owner or an owner's immediate family member.
Owners must also register properties whenever registration information changes, such as after a sale or management change.
HPD should issue annual registration notices by mail by the end of July. Notices are also available on HPD's Property Registration Online System (PROS). By the way, HPD prefers electronic registration. Owners still need to print, sign and mail hard copies of the completed form to:
Department of Housing Preservation and Development
Church Street Station
P.O. Box 3888
New York, NY 10008-3888
Registration Fees
In addition, New York City charges a $13 registration fee. The Department of Finance (DOF) bills this fee directly as part of the property tax collection Statement of Account, due on July 1.
To pay only the property registration fee, owners may use a credit card online or pay in person at a DOF Business Center.
Payments may also be mailed to:
Department of Finance
P.O. Box 680
Newark, NJ 07101-0680
Clearly indicate that the payment should apply to the Housing-Property Registration fee. Include the property Borough, Block and Lot number on the check, as well as the account/property registration number. (This information appears on the registration form, and it's also required for the online payment portal.)
Non-Compliance Penalties
Failure to register may incur civil penalties of $250-$500, as well as Orders to register. Such properties will not be able to certify or dismiss violations. Perhaps more importantly, owners that have not registered their buildings may not initiate legal action to recover possession of premises for nonpayment of rent.
For assistance with registration, contact:
Registration Assistance Unit
100 Gold Street, 6th Floor, Section E
New York, NY 10038
212-863-7000
register@hpd.nyc.gov
We hope you found this article useful. If your property hasn't had a recent policy review, contact our office at 877-576-5200 to ensure you're getting the right coverage at the best price.