A Building Owner's Guide to New York City Snow Removal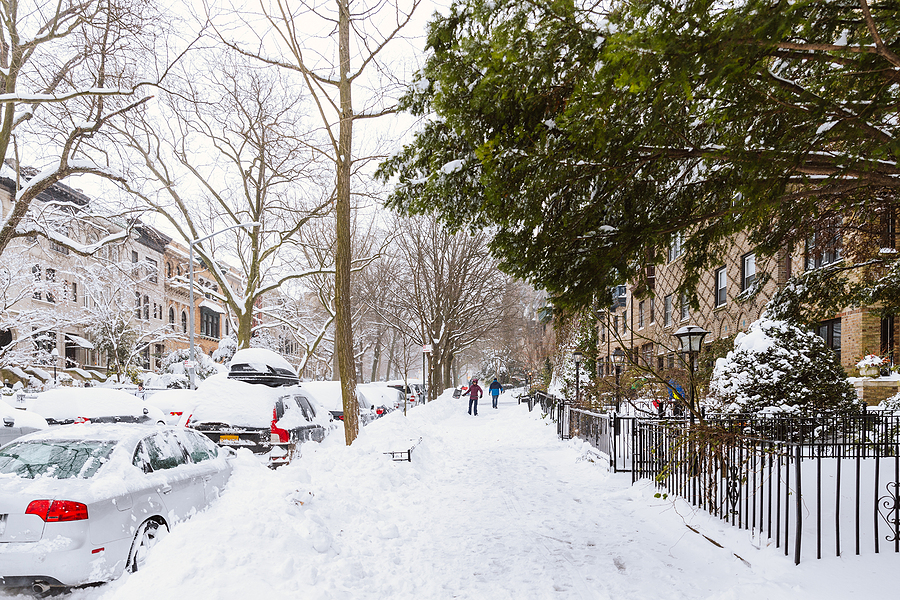 Steadily falling temperatures confirm that winter is indeed coming to the Big Apple. As beautiful as New York City looks with a fresh coat of snow, the New York City Department of Sanitation has very strict rules when it comes to snow removal from public walkways.
Before the snow
Now is the time to check the condition of your snow shovel and to stock up on ice melt, as well as sand or kitty litter, for traction.
It's also a good time to line up help, if needed. Heavy snowfall may require an extra set of hands. Sometimes superintendents, and building owners, travel during the winter. Consider hiring a snow removal service.
Snow removal responsibilities
The New York City Administrative Code states that "every owner, lessee, tenant, occupant or other person having charge of any lot or building must clean snow and ice from the sidewalks adjacent (i.e., in front of, on the side of, in back of) to their properties." For smaller residential buildings in the five boroughs, the responsibility generally falls to the property owners and commercial tenants in mixed-use buildings.
Snow removal deadlines
The timetable for cleaning snow depends upon when the snow stops falling.
If the snow stops between:
7:00 a.m. and 4:59 p.m. — Clear within 4 hours.
5:00 p.m. and 8:59 p.m. — Clear within 14 hours.
9:00 p.m. and 6:59 a.m. — Clear by 11:00 a.m.
Failure to remove the snow by the deadline can result in building fines ranging from $100 to $350 per incident.
Tips for removing snow and ice
DO remove snow from sidewalks in front of, beside and, if applicable, behind the building.
DO clear snow, ice and debris away from fire hydrants in front of or beside your property.
DO create a path at least four feet wide, where possible.
DO clear a path to the crosswalk if you own a corner property. Also, if the snow has melted and created puddles, move the water away from the crosswalk to help those in wheelchairs, people pushing strollers, etc.
DO remove snow and ice surrounding unsheltered bus stops on or beside your property.
DO NOT shovel snow into the street or crosswalks. (If Sanitation personnel see this infraction, it can result in a Notice of Violation and $100 fine.)
DO use a de-icing product to help melt packed snow and ice that cannot be cleaned with a shovel.
DO clear away any puddles that result from snow melt. Otherwise, it can refreeze and create a safety hazard.