The Ins and Outs of New York Area Landlord Insurance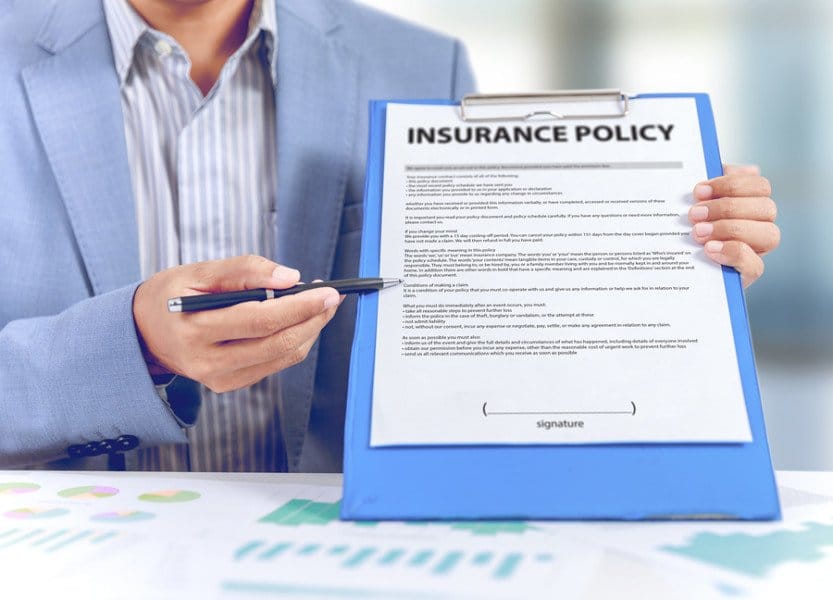 Protecting your New York real estate investment begins with New York landlord insurance.
Like your homeowners insurance, New York landlord insurance can protect you against damage to your property due to storms or other disasters. It can cover repairs in the event of a fire. If someone trips on your stairs, it can protect you from liability.
And it can do more, such as compensate you for lost rent when that fire makes some units uninhabitable.
How can you make the right decisions to protect your investment without spending more than you need? This guide to landlord insurance can help.
You may wonder if you really need landlord insurance. The answer is "yes." Your lender will certainly require it. In fact, they will probably specify what type and how much coverage you must obtain (at your expense, not the lender's). Even if you don't have any loans or liens against the property, insurance can mitigate a potentially devastating loss.
The Basics: Three Types of Policies
Before considering any additions to your insurance policy, the first decision is what level of protection you need.
Basic Form Coverage
This policy type only covers a limited number of named perils, which are perils specifically named in the policy (such as fire). These perils will vary slightly from one company to another. A claim will result in payment of Actual Cash Value (ACV), which is the actual depreciated cost of an item. For example, if a hailstorm tears the roof off your rental property, and the roof is 15 years old, insurance will pay the depreciated value of the materials. If it cost you $15,000 to replace the roof 15 years ago, insurance might only pay $7,500 because the materials have depreciated by 50%. (These numbers are for illustration purposes only.) This is the cheapest insurance available for landlords for good reason.
Broad Form Coverage
This is also a named peril policy, though the list of named perils is more extensive. The most important upgrade from a basic form policy is that, if endorsed, this level of protection will pay replacement costs, not ACV. If it would now cost $25,000 to replace your roof, that's what your insurance will pay (minus your deductible). Note that broad form policies will often not cover damage to properties that have been vacant for more than 30 or 60 days, depending on the policy.
Special Form Coverage
These policies cover many more perils, to the point that the policy will normally only list the few causes of losses that aren't covered, such as war, nuclear hazards, governmental action and a few other perils. This policy also includes replacement cost coverage, so you don't have to worry about depreciation.
An insurance broker can help you choose the insurance policy that works best for you and your property.
Additional Insurance Coverage
Before getting into liability, several optional protections can be added to your New York landlord insurance to protect you against other financial losses.
Loss of Rents/Guaranteed Income Insurance
If all or part of your building is unusable because of a covered incident, such as a fire, storm or vandalism, this will pay you your rental income while your building is being repaired. It will also pay if units can't be inhabited due to pest infestation or other reasons. There will normally be a time limit, such as 12 months. This insurance will not cover you if you lose rent due to landlord/tenant issues.
Other Perils
Some perils, such as damage caused by flooding, tornadoes or earthquakes, may not be covered in a standard policy. That coverage can be added.
Water Liability/Sewer Backup
Water damage caused by sewer backups isn't unusual; it's well worth adding this coverage.
Ordinance or Law Coverage
If part or all of your building is damaged, your policy will cover the ordinary costs of rebuilding it to its former condition. But if building codes or other regulations require that the construction meet new standards, this protection will make up the difference. With certain policies, lost income resulting from construction delays may be covered as well.
Liability Insurance
Liability insurance protects your investment in your building and other financial assets if someone files a suit against you. Tenants can sue landlords for injuries or death. Visitors and tradespeople can sue for the same reasons. If found liable, a landlord can be on the hook for medical, legal and other costs.
Determining liability typically comes down to the landlord's negligence. If someone slips on icy steps, for instance, or has an allergic reaction to stings from bees living under the eaves of your building, that person may have a legitimate claim against you.
To reduce your potential liability:
Please note that, if you fail to properly care for your property, your liability insurance claim may be denied. Negligence can be very expensive. If you fail to fix a leak you knew about, which then ruins a tenant's expensive art collection, you could be held responsible.
For a more comprehensive list of potential liability, please review Insurance Journal's "10 Things You Should Know About Landlord Liability and Exposure."
What to Know Before Buying Landlord Insurance
Here are the questions an insurance company will ask, and the information an insurer needs to provide a quote:
What is the replacement value of your property? (If your property is destroyed, what will it cost to rebuild?)
What is your current or projected rent roll?
What personal property do you have in the building? (Including, for example, washers/dryers provided for tenant use)
Do you live in the building?
What safety items are installed? (You'll need to provide proof.)
How many rental units are in the building?
How old is the building?
What condition is the building in, and what materials were used in its construction?
How close is the building to natural risks, such as areas prone to floods?
Do you allow tenants to smoke in their units or in common areas?
Do you allow short-term rentals?
Your insurer will look at other factors, such as crime rates and changes in area property values. You'll likely also have a property inspection. If this isn't your first commercial policy, or you own other buildings, the insurance company will consider your claims history.
Another factor to consider is the deductible. Your landlord insurance deductible is the amount you're required to pay out of pocket before your policy covers any costs. Like other types of insurance, the higher the deductible, the lower the premium. Think about how much you can cover before filing a claim.
Note that some insurance companies will offer discounts if you have multiple policies with them, such as bundling homeowners, landlords and auto insurance.
How much liability insurance should you carry? Again, a good broker can help. More is better. Even if someone is injured in a tenant's apartment and sues the tenant, nothing will prevent that person from suing you as well.
Insurance for Tenants
Landlord insurance protects the landlord, not the tenant. If a fire damages a tenant's property, the apartment contents will not be covered, unless the fire resulted from landlord negligence. Many landlords require tenants to purchase insurance and to provide proof of insurance before moving in. This practice especially makes sense if you allow pets in your building and the tenant owns a dog.
Even if you don't require your tenants to purchase insurance to protect themselves, at the very least, inform tenants in writing that you recommend they purchase insurance to protect their own belongings and liability.
Landlord Insurance = Tax Savings
The good news is that landlord insurance premiums are deductible as a business expense as a legitimate cost of doing business. To avoid issues, make sure that legal ownership of the building matches the name on the landlord insurance policy.
Having a landlord insurance policy with liability coverage can go a long way toward giving you the peace of mind that comes with knowing you have a safety net in place, just in case. Hopefully, you'll never have to make a claim, but you'll be glad you have it if you do.
To discuss the best policy for your needs as a New York landlord, or for a complimentary review of an existing landlord insurance policy, call us at 877-576-5200.