Don't Forget the Insurance Review for Commercial Tenants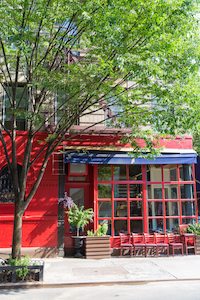 Do you own a mixed-use building in New York City? If so, you're probably aware of the many challenges involved with making sure your commercial tenants have the correct insurance. Even if you're not, don't worry. We have a handy refresher article right here.
In addition to insuring your property, you also need to make sure that commercial tenants carry the right insurance for their business. (Remember, different types of businesses have different requirements.) You also want to confirm that you are identified on the tenant's policy as an additional insured. After all, you don't want to assume responsibility for your tenants' customers.
New commercial tenants? Get a free second opinion
When leasing to a new commercial tenant, you'll naturally want your attorney to review the contract and make sure you're protected. Don't forget to bring in an insurance advisor. The right partner will review the insurance paragraph, often at no charge.
For instance, we frequently work with attorneys and building owners to make sure they're protected when leasing to commercial tenants. This process includes the following:
Review of exposures associated with the specific tenant type
Review of certificates of insurance, to ensure the building owner or landlord is an additional insured
We also confirm that the tenant insurance provider and policy satisfy the requirements of the owner's building policy. As an example, we look at the financial rating of the tenant's insurance carrier. Some building insurance policies specify a minimum rating for tenant insurance.

Do you have questions about your commercial tenants' insurance? Are you negotiating a lease with a new or existing commercial tenant in your mixed-use building? Call us at 877-576-5200 for a complimentary insurance review. Or post your question in the comments, and we'll be happy to answer.