FDNY Annual Bulletin Addresses Risks of Lithium-Ion Batteries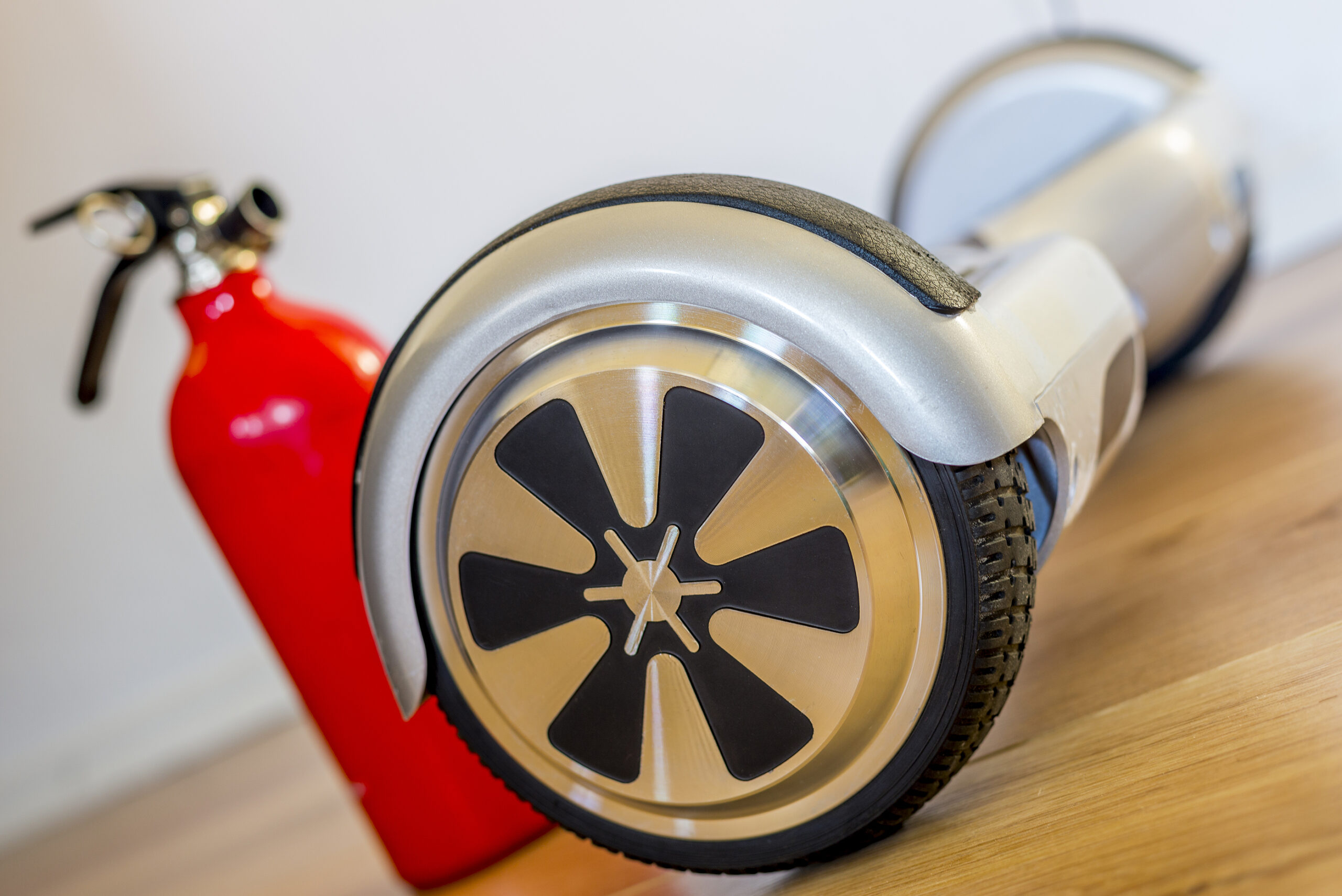 By Thanksgiving, more than 140 structural fires related to e-bikes and other lithium-ion batteries took place in New York City. Six people died and 140 were injured in these blazes, which caused significant property damage. The 2022-2023 Fire and Emergency Preparedness Bulletin focuses on fire safety hazards associated with e-bikes, scooters, hoverboards, and other mobility devices that use lithium-ion batteries. The new annual bulletin is one of several fire safety documents that New York City landlords must post and/or distribute each year.
Lithium-Ion Batteries: Immediate Danger Signs
As e-bikes, scooters and hoverboards increase in popularity, so does the risk of fire from the devices' lithium-ion batteries. The FDNY bulletin warns consumers to stop charging devices immediately and to call 911 if they see any of the following:
Fire or smoke
Battery leakage
Signs of battery overheating
Strange battery smell<//li>
Odd noises coming from battery
Lithium-Ion Batteries: Fire Safety
The annual bulletin also includes the following fire safety practices to reduce the risk associated with devices powered by lithium-ion batteries.
ONLY BUY devices that are certified by a nationally recognized testing laboratory, such as UL (Underwriters Laboratories), ETL (Environmental Testing Laboratories) and CSA (Canadian Standards Association). These organizations test products to ensure they meet industry standards and are safe to operate under normal circumstances.
USE ORIGINAL batteries, power adapters and power cords supplied by the manufacturer or replacements that are either recommended by the manufacturer or certified by a testing laboratory. Unapproved batteries or chargers may cost less, but they carry a higher risk of fire.
PLUG devices directly into an electrical wall outlet to charge. Do NOT use extension cords or power strips. Lithium-ion batteries can overload extension cords and power strips, resulting in a fire.
CHARGE e-bikes and other mobility devices in a safe facility, if possible, rather than in an apartment. (NOTE: As a landlord, consider providing a safe charging and storage area. This step will both decrease the risk of a devastating apartment fire and make your building more attractive to tenants that use such devices.)
POSITION devices away from entrances or exits when charging so that a fire does not prevent escape.
MONITOR devices and batteries when charging. NEVER charge these batteries overnight or when away from the apartment.
STORE AND CHARGE these items away from combustible materials (e.g., furniture, drapes, papers, etc.).
KEEP batteries and devices at room temperature. Do not place them in direct sunlight.
FOLLOW the manufacturer's charging and storage instructions.
RECYCLE batteries—and items that contain batteries—by taking them to a battery recycling location or following the disposal instructions at nyc.gov/batteries. Batteries can cause fires in recycling centers.
The FDNY has also released a video on lithium-ion battery safety.
For a free building insurance review, please call us at 877-576-5200 or leave a comment below.