Hiring contractors? Follow these risk management tips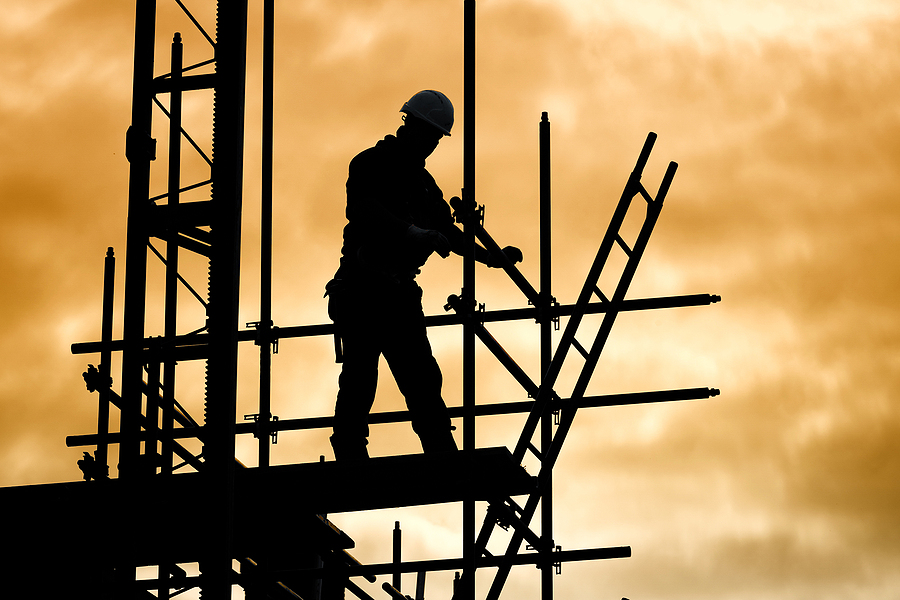 Under New York Labor Law Section 240 (1), also known as the Scaffold Law, building owners and/or their managing agents may be held liable for certain on-the-job injuries to contractors.
The legislation was enacted in 1885 to protect construction workers who faced greater dangers as the New York City skyline began its upward climb. The measure held employers—contractors and building owners—responsible for ensuring the safety of those working above the ground.
The Scaffold Law in Action
Today, the law applies not only to workers involved with high-elevation projects, such as bridges and high-rise buildings, but also to anyone who uses ladders, scaffolding or other devices to complete a job. Below are some examples of situations that resulted in an insurance claim or lawsuit under the Scaffold Law:
A worker sustained injuries after falling from a roof while removing snow and ice.
A maintenance worker fell from a ladder while repairing ceiling insulation.
A carpenter who was working on a ceiling was injured after falling from four-foot stilts.
In the above examples, the property owners were alleged to be liable. They hired the contractors, and Section 240 of New York Labor Law requires them to provide proper protection.
4 Contractor Risk Management Tips
To help reduce your chances of being involved in litigation, follow these risk management tips:
Before starting any work, secure a written contract with an indemnity provision to ensure that the contractor, and not the building owner or its managing agent, is held responsible for losses that arise out of the contractor's work on the property. Such contracts and agreements should be reviewed by a qualified attorney before signing.
Ask to be named as a "primary" and "non-contributory" additional insured on the contractor's general liability policy. In the event of any loss arising from the contractor's work at the building, the contractor's insurance carrier will cover the loss to the extent of its coverage limits.
Exercise due diligence when hiring contractors. Review previous work, and request recommendations from previous customers. In addition, make sure the contractor has adequate insurance coverage, including liability and workers' compensation insurance.
Do not provide any tools, ladders, and other equipment or safety devices to contractors, tenants or tenant's contractors.

Doing so may make you liable for an accident that involves the use of such equipment.
In the event of an incident, building employees should not give any statements unless the person requesting the information provides proper identification as an authorized representative of the insured's insurance carrier.
If you are planning to hire contractors and have any questions about how to manage your risk, or if you would like a free insurance review, please call us at 877-576-5200.